Overview
Cannabis Life is one of today's highly rated CBD companies. However, the brand does not exactly offer CBD, but Delta-8 THC instead. Some of its products do include CBD in addition to Delta-8 for combined effects.
In this review, we will get to know Cannabis Life more and what to expect from its product line. Read on to get some valuable information on whether Delta-8 THC is good for you. Should you buy it? And should you buy it from Cannabis Life? Let's find out!
Cannabis Life Background
First, we delve into the background of Cannabis Life.
This brand is created by Green Roads. If you have been using CBD for a while, you probably recognize it. After all, it is one biggest and most established companies in the CBD market. Cannabis Life has one promise – to provide superior quality products to its customers.
By superior quality products, they mean Delta-8 THC products that have been tested thoroughly for potency and quality. Every product batch of Cannabis Life is made from US-grown hemp, which is tested independently for its quality.
In addition, in-house licensed compounding pharmacists develop every Delta-8 gummy, softgels, cartridges, and combined Delta-8 THC and CBD oils. More importantly, these pharmacists use the latest and the best extraction techniques to create the brand's signature products.
About Cannabis Life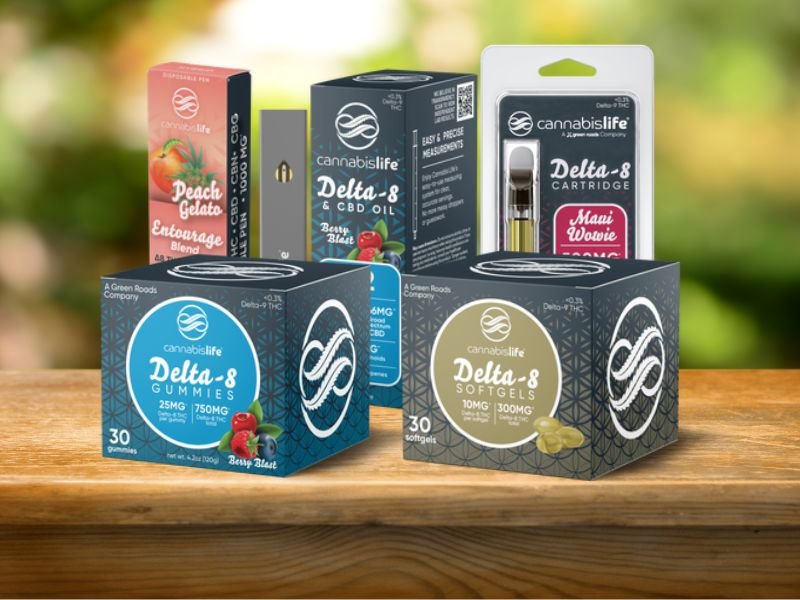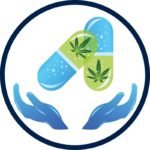 Ingredients
Delta-8 THC, terpenes, natural and artificial flavors, CBD oil, MCT oil, hemp seed oil, tocopherol, glycerin, and others.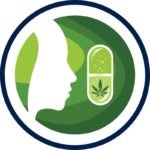 Recommended Use
Take only one gummy within 24 hours; For Delta-8+CBD oils, take only up to 1ml within 24 hours. Take only one softgel in a 24-hour period.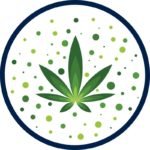 Extraction Process
Latest extraction techniques (distillation, molecular isolation, etc.)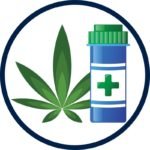 Medical Benefits
Smoother psychoactive experience; appetite boost; pain relief; better sleep; relaxation; digestive support; neuroprotection; anxiety relief
An In-Depth Review of the Complete Line-Up of Cannabis Life Products
1. Delta-8 Gummies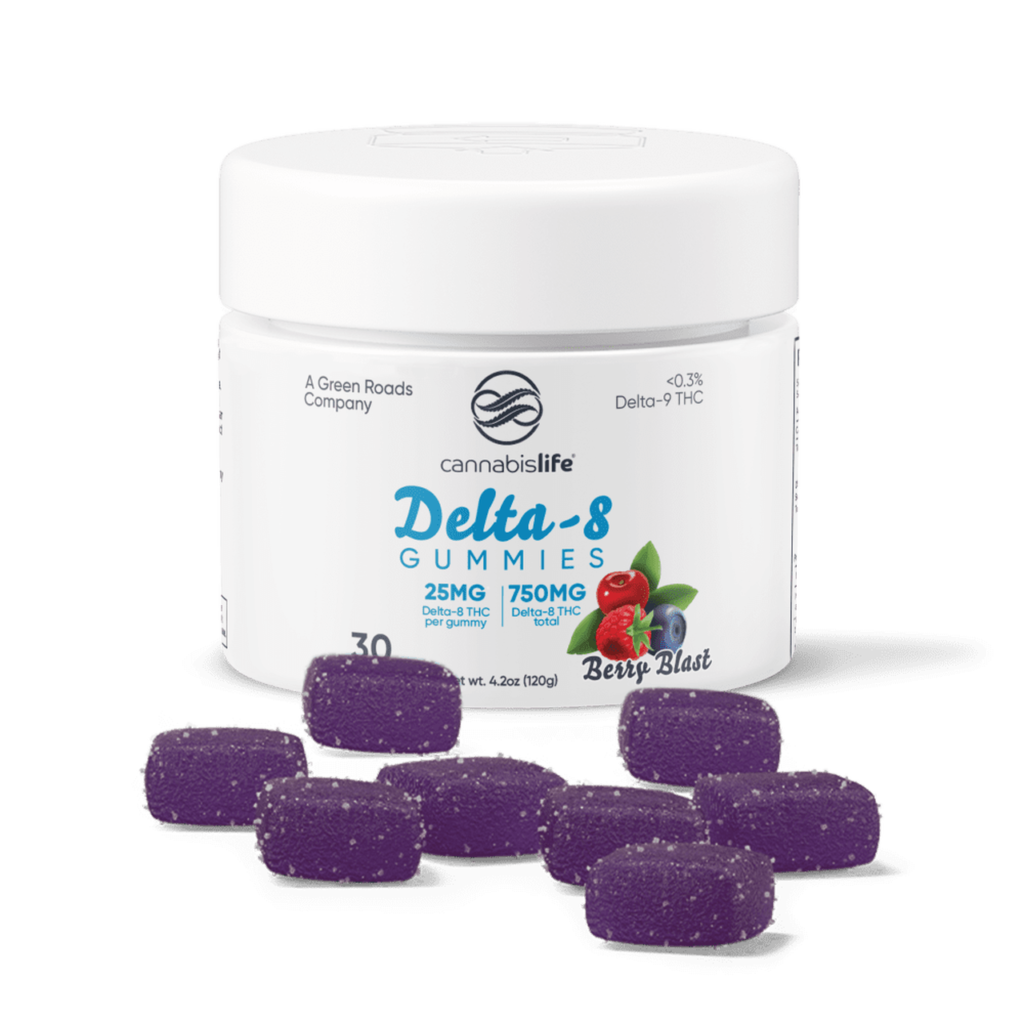 This 750 mg, 30-count Cannabis Life Delta-8 gummies offer a delicious way to enjoy the soft, smooth buzz of Delta-8.
Each of these berry blast gummies contains 25mg of Delta-8 THC and has a delectable mixed berry flavor that makes it super easy to unwind.
Price: $29.99
Pros:
US-grown
Vegan
Includes terpenes
Easy to consume
Precise dosing
---
These Cannabis Life gummies come in a tropical mango flavor. They are available in a 30-count jar with a total of 750 mg of Delta-8. With their delicious taste, these Cannabis Life Delta-8 gummies make your Delta-8 experience even more amazing.
Price: $24.99
Pros:
Tastes great
US-farmed
Vegan
Includes terpenes
Easy to take
---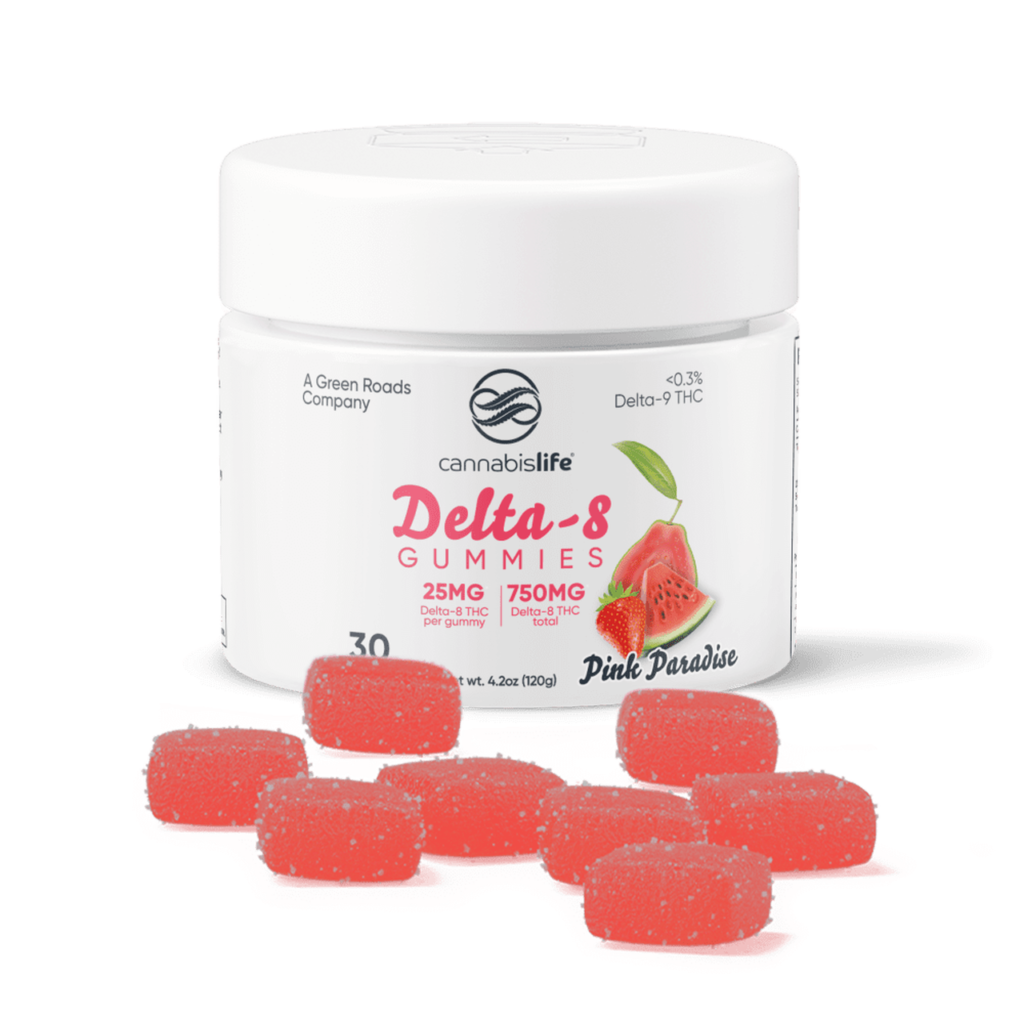 These pink paradise Cannabis Life Delta-8 gummies are one of the brand's most popular Delta-8 products just for their flavor. They're sweet and tart but deliver a most lovely chill. Each gummy contains 25 mg of Delta-8 THC, a total of 700 mg for a 30-count jar.
Price: $24.99
Pros:
Lab-tested
Gluten-free and vegan
Easy to take
Precise dosing
US-grown
---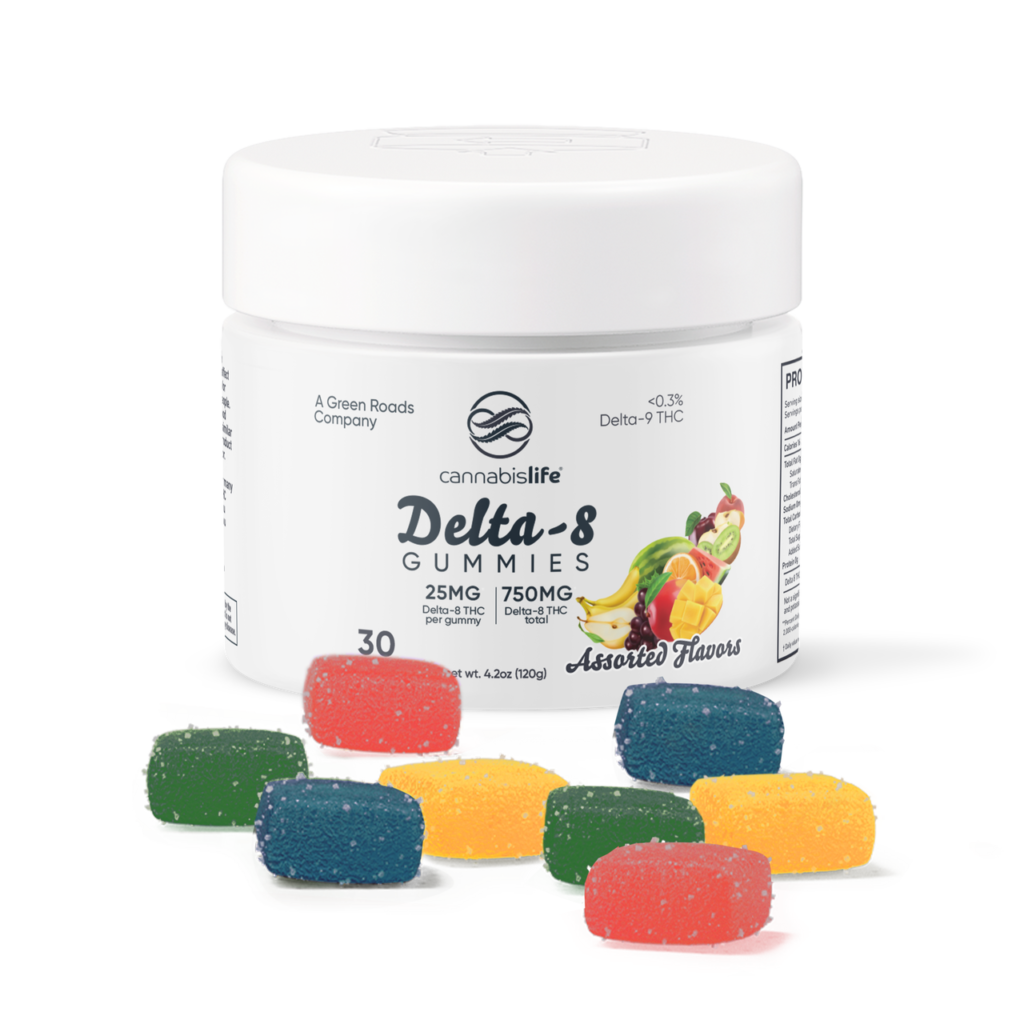 This assorted pack is a 30-count jar of every flavor of Cannabis Life Delta-8 gummies. The jar may have the mango twist, pink paradise, or berry blast gummies. Either way, they deliver a delicious flavor along with Delta-8's buzz that is ever so serene.
Price: $24.99
Pros:
Vegan
US-farmed
Includes terpenes
Different flavors in one
Precise dosing
---
2. Delta-8 + CBD Oils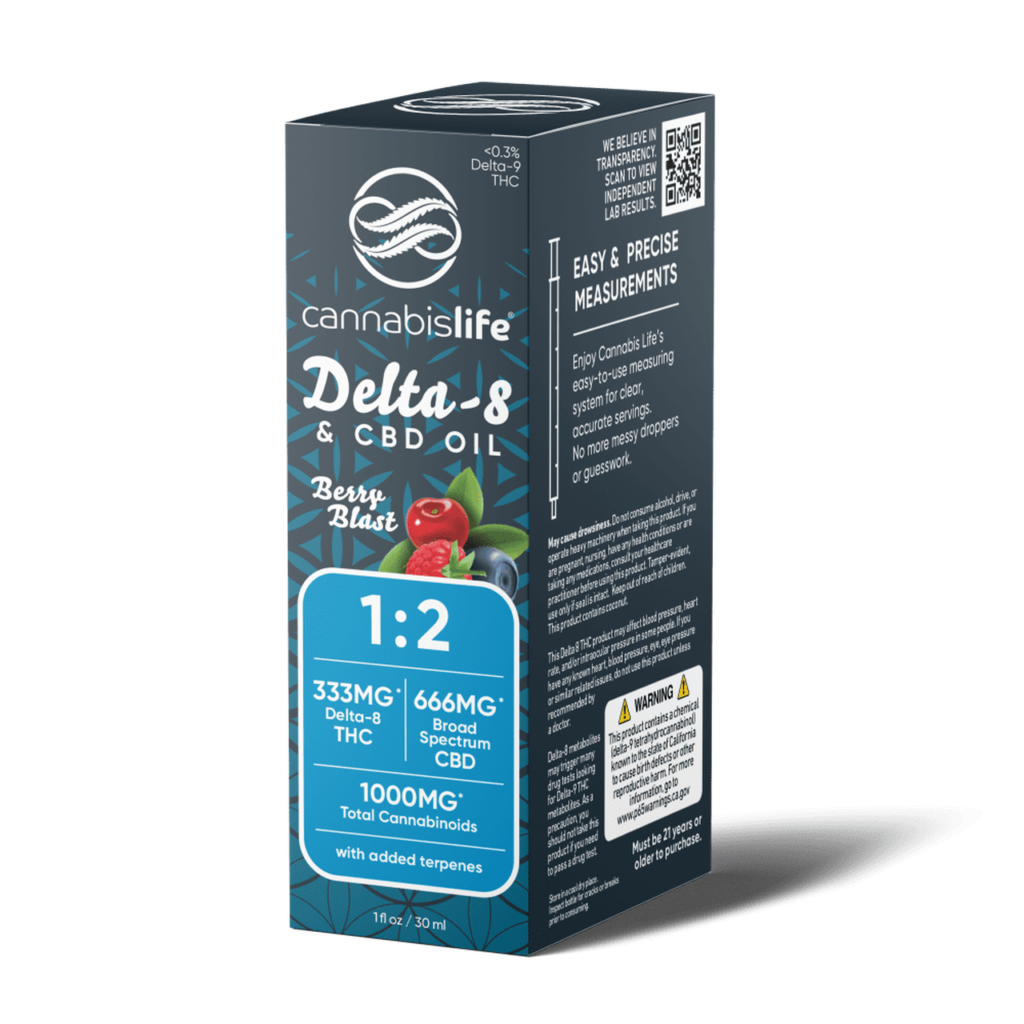 In this Delta-8/CBD oil combination, users get 30 servings of 1ml tincture in every bottle. This is a total of 1000 mg of Delta-8 THC and broad-spectrum CBD in a 1:2 ratio, effectively creating one of the best cannabis experiences.
Price: $29.99
Pros:
Entourage effect
Terpene blend
US-grown
Soy-free
Cons:
Possible fail a drug test
---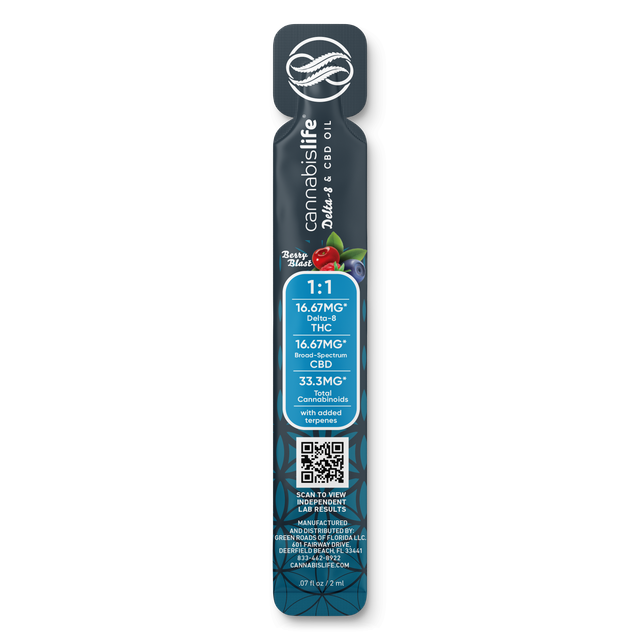 This daily dose pack of 1:1 Delta-8/CBD combination is ideal for those always on the go. One rip n' sip sachet includes 1 ml Delta-8 THC and 1 ml CBD, just the right dose for the day. Besides the perfect dose, it tastes delicious thanks to the sweet berry flavor courtesy of its terpene blend.
Price: $2.99
Pros:
US-grown
Vegan and gluten-free
Soy-free
Easy to use
Tastes great
---
3. Delta-8 Softgels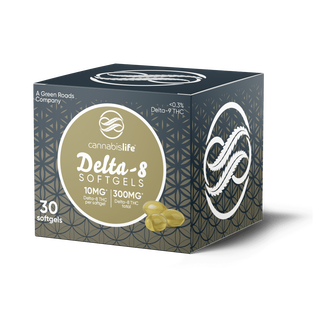 These softgels offer the easiest and simplest way to enjoy the benefits of Delta-8. One softgel contains 10 mg of Delta-8 THC, a dosage enough to last a day. It's a 30-count jar, meaning one jar can provide a month's supply of the best Delta-8 softgels.
Price: $19.99
Pros:
Made with MCT oil
Lab-tested
Easy to take
No artificial colors or flavors
Cons:
Non-targeted
Low bioavailability
---
2. Delta-8 Cartridges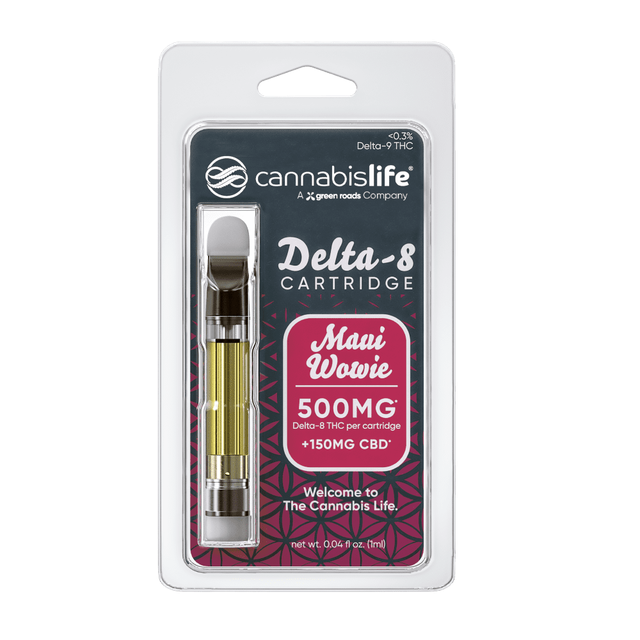 This Maui Wowie Delta-8 cartridge contains a total of 650 mg of cannabinoids. Inside the cartridge is 150 mg of CBD and 500 mg of Delta-8 THC, a good combination for a satisfying vibe. It doesn't have fillers and is made with a unique blend of terpenes, adding to its quality.
Pros:
Lab-tested
US-grown
Special terpene blend
Cons:
The taste might not be good
---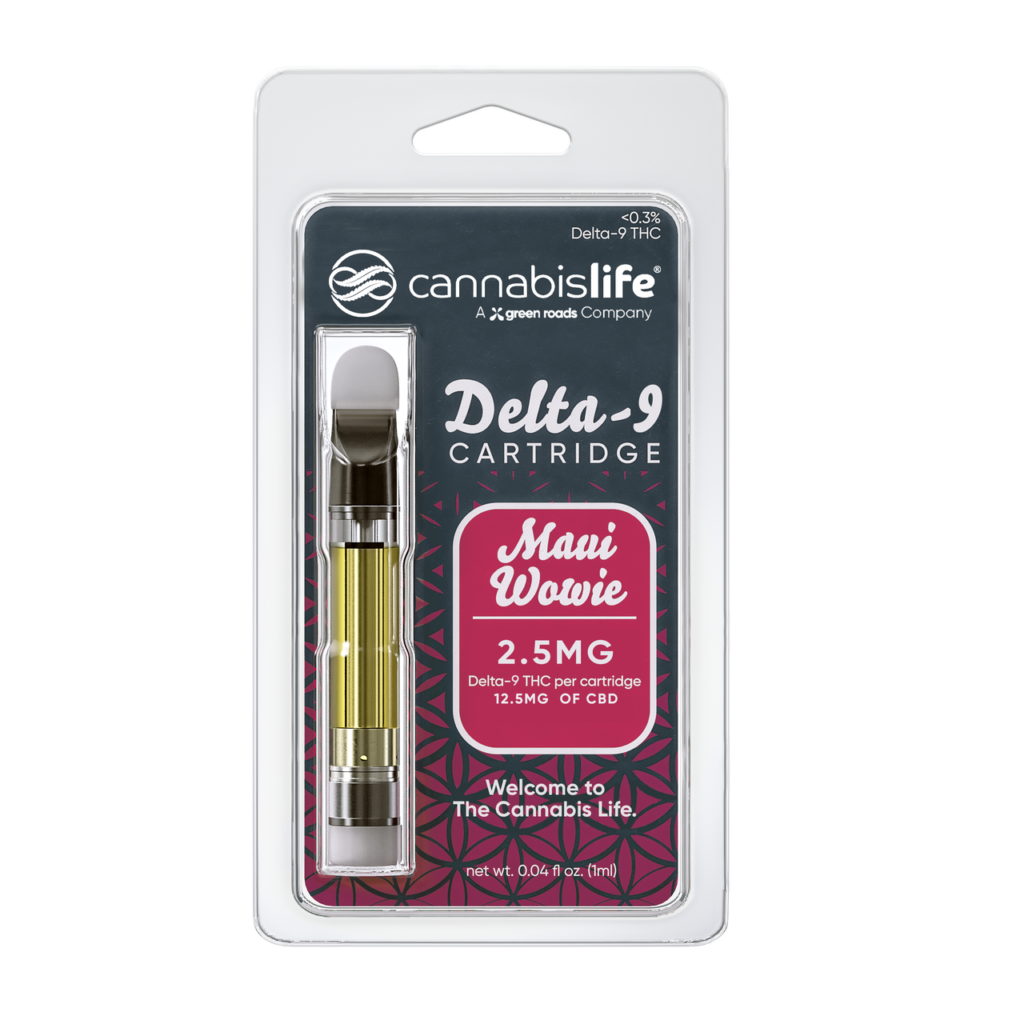 This Delta-9 cartridge is smaller than the Maui Wowie Delta-8. It only contains 15 mg of cannabinoids in total with 12.5 mg of CBD and 2.5 mg of Delta-9 THC. This small cartridge is far from being potent but still delivers amazing CBD vibes.
Pros:
US-grown
Special terpene blend
Vegan and gluten-free
No fillers
---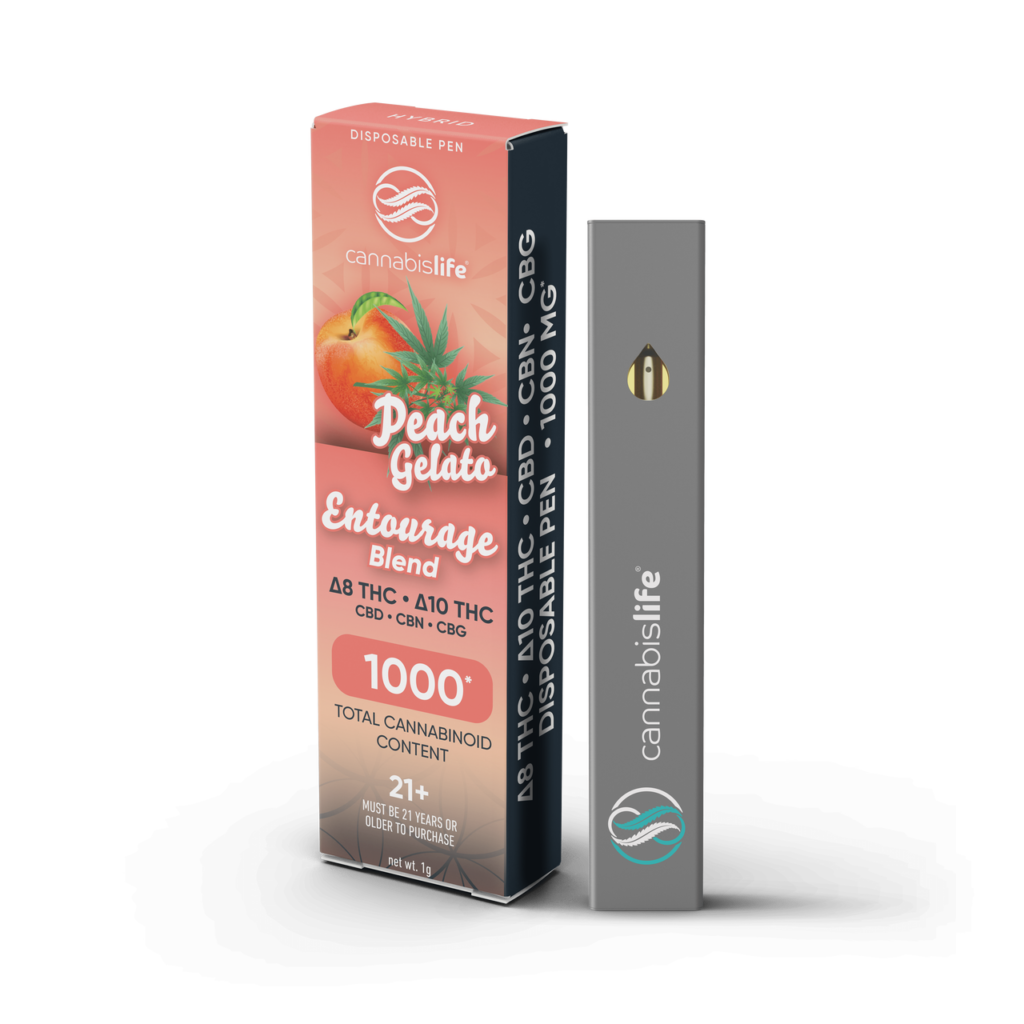 This disposable vape pen with a peach gelato taste combines Delta-8 THC, Delta-10 THC, CBD, CBG, and CBN. With these many cannabinoids, this has quite the "entourage effect" that further extends its psychoactive properties more than ordinary CBD oils.
Pros:
US-farmed
Vegan
Special terpene blend
Combines different cannabinoids
Enhanced entourage effect
---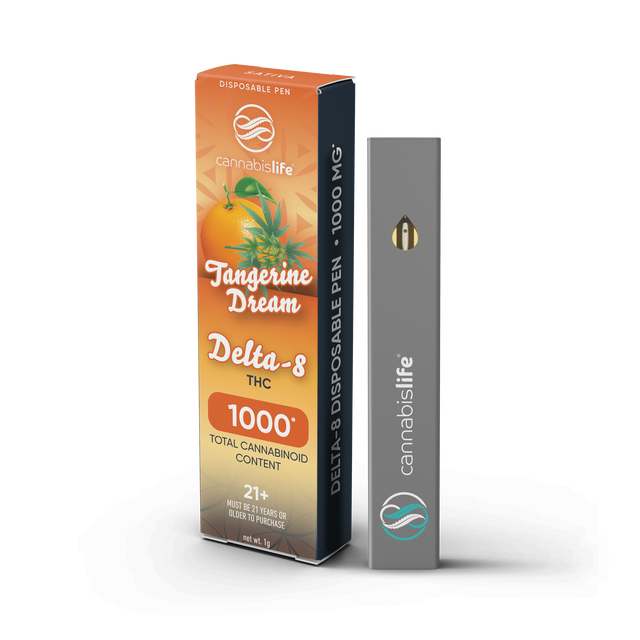 This one contains 1000 mg of Delta-8 THC in tangerine dream flavor. It tastes tropical and ideally delivers a vacation-like feel. Besides the Delta-8 THC, it's also made with a unique terpene blend and is 99.7% Delta-8 distillates.
Pros:
US-farmed
Vegan
Special terpene blend
Combines different cannabinoids
Enhanced entourage effect
---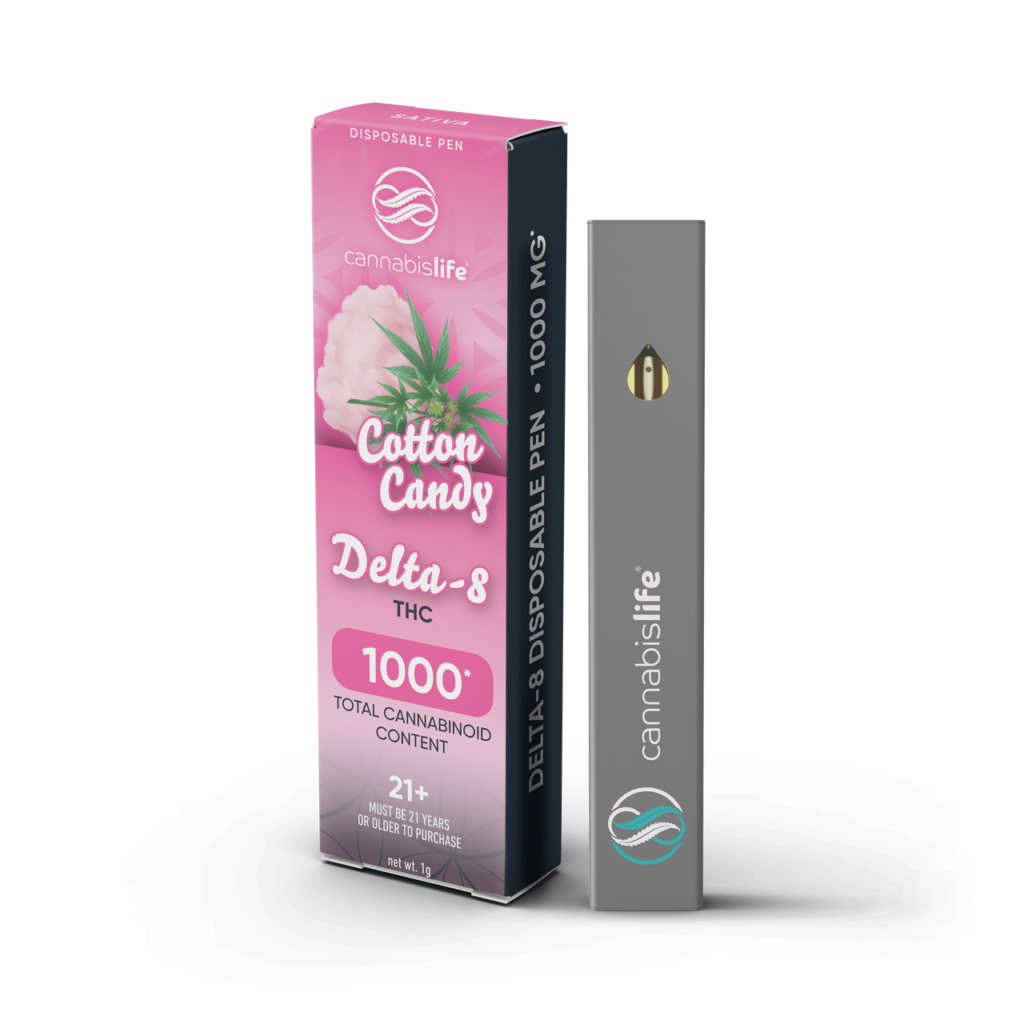 This disposable vape pen is another Delta-8 cartridge that offers fun vives with its cotton candy flavor. Like the tangerine-flavored vape, this comes in 1000 mg of Delta-8 along with Cannabis Life's special terpene blend. It also doesn't have fillers and is 99.7% Delta-8 distillate.
Pros:
Lab-tested
US-farmed
Unique terpene blend
Disposable
99.7% pure
---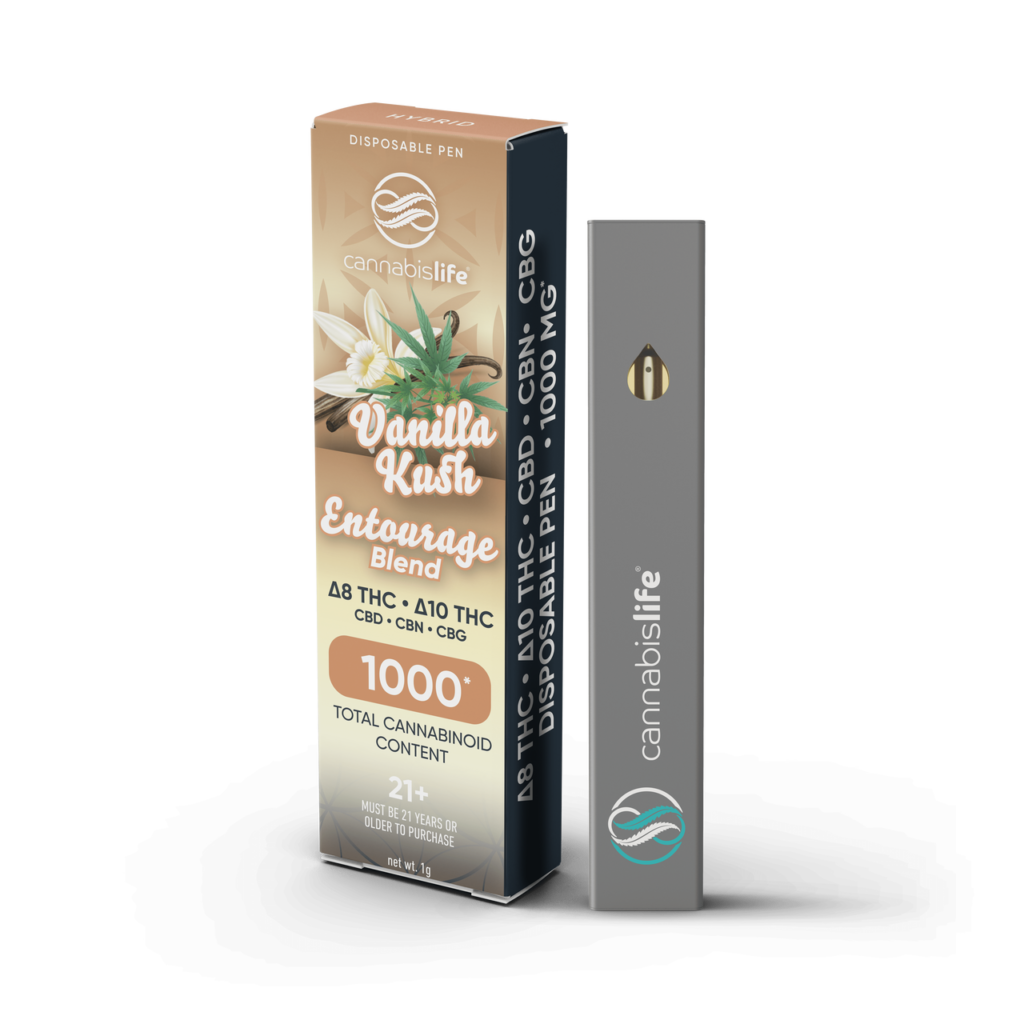 Another product in Cannabis Life's disposable vape pens is the vanilla kush pen. Like Peach Gelato, it isn't only made of Delta-8 THC. It also has Delta-10 THC, CBD, CBG, and CBN, all of which deliver an enhanced entourage effect for the most satisfying cannabinoid experience.
Pros:
Lab-tested
Special terpene blend
Combines cannabinoids
Vegan
High dosage
Disposable
---
Benefits of Cannabis Life
Delta-8 Products
The biggest benefit of Cannabis Life is it exclusively offers Delta-8 products. This means there is less confusion when you shop here. If you're only ever looking for Delta-8 THC products, Cannabis Life is one of the first brands that might have what you need.
Reputable Brand
Cannabis Life is regarded as one of the biggest Delta-8 THC brands in the industry. Many reviews and ratings show consumers' positive responses to the service and products provided by the company. Their reputation is a good indication of their good service.
Wholesale Options
Another benefit of Cannabis Life is the fact that they also have wholesale options. Anyone interested in carrying their products as a wholesaler can contact the company to open an account. With that, they can take advantage of the opportunity to sell high-quality Delta-8 THC products.
Great Customer Support
Another benefit of Cannabis Life is its responsive customer support. Customers can contact them in numerous ways, such as by phone and email. There is also a chat option if they needed a quicker response than via email.
Cannabis Life Review: The Bottom Line
Ratings
Cannabis Life is a top-rated Delta-8 brand. Several websites that review CBD brands gave it high ratings, such as Americanmarijuana.org, Cbdnerds.com, and scamlegit.com. American Marijuana gave it a 5-star rating, CBDnerds gave it a 4-star, and ScamLegit gave it 5.
For the most part, customers are satisfied with the products and services provided by Cannabis Life. However, there are also some they don't like much like the restricted shipping and return policy. Nevertheless, Cannabis Life is one of the best Delta-8 brands in the market.
Effectiveness
The products offered by Cannabis Life have been consistently effective. Many users who have tried them say they do work and produce a smooth buzz, unlike THC. Not all consumers have the same experience, of course, but they mostly have the same opinion.
Is it Worth It To Buy Cannabis Life Products?
Yes, Cannabis Life products are worthwhile. We surmised from all the information we collected that getting your Delta-8 needs from this website is worth your money. They are effective, high-quality, and reasonably priced, so you will not be disappointed.
5% Coupon Code on all products: –
Shipping and Delivery
Cannabis Life is partnered with several carriers, such as UPS, USPS Priority, and FedEx. The processing timeframe is 2 to 3 days after the payment is processed. However, this may extend depending on the items ordered and current conditions.
They offer a 30-day, money back-guarantee for all new and unopened items. However, there are specific products with different guarantees. Customers can receive return items or receive a refund by contacting the support team.
Customer Support
The support team can be reached out through different means. Customers can call +1(833) 462 8922 or send a message to support@cannabislife.com. Chat support is also available if you need a quicker response.
What we like about Cannabis Life
It has a great selection of Delta-8 products
All product batches go through a third-party testing
Retailers can sign up for wholesale options
They offer a 30-day, money-back guarantee
Discounts codes are available throughout the website
All Delta-8 products are US-farmed and organically grown
What we don't like
The product selection is great but limited
The free shipping is only available if you ordered a certain amount
Returning opened products is not accepted
Cannabis Life Review: Conclusion
Cannabis Life is certainly one of the best Delta-8 brands. It has an excellent selection of products, catering to most people who need them but don't have a reliable source. There are a few things that some customers might not like, but it is a trustworthy cannabinoid brand.
Cannabis Life Review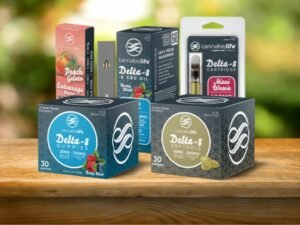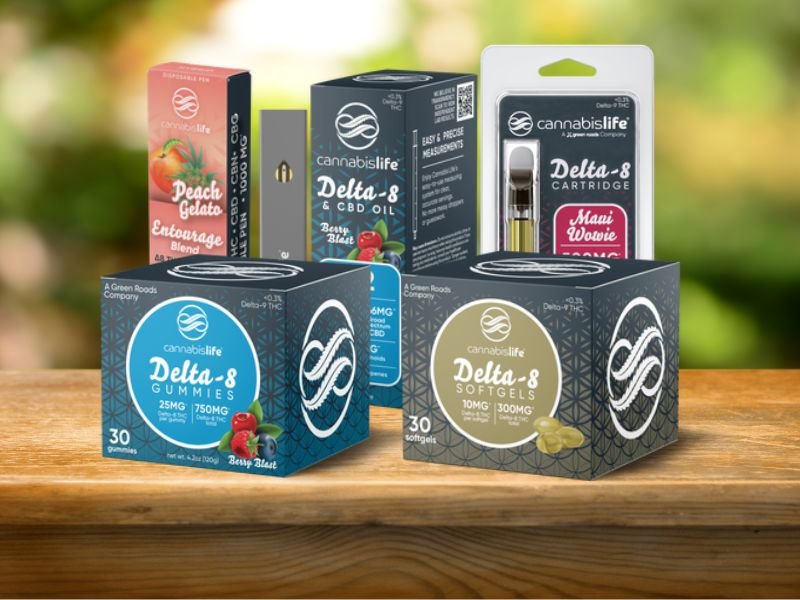 Product Name: Cannabis Life
Product Description: Among the most famous brands today is Cannabis Life, which typically prompts us to do this ultimate review. Are the praises behind the brand a marketing gimmick or worth it?
Brand: Cannabis Life
Summary
Cannabis Life is a Delta-8 brand, meaning its products are mostly made of Delta-8 THC. They are high-quality products made from US-grown hemp plants and produced by in-house pharmacists. Cannabis Life ensures these products are pure with independent third-party testing.
Pros
Great variety of premium Delta-8 products
Reasonable pricing compared to other brands
A sample dose for trying out Delta-8
Lab reports per product are available
Offers wholesale options
Cons
Free shipping is only available for orders $49 or more
The return policy applies only for unopened products
FAQs
Does Delta 8 Get You High?
Yes, they do. Delta-8 does contain THC, the compound that produces the psychoactive effects or "high" of marijuana. The difference between Delta-8 THC and regular THC is the former does not result in intense intoxication, so it effectively helps with anxiety and stress.
–
How Long Does it Take for Delta 8 to Kick In?
It will depend on the form, but Delta-8 cartridges usually kick in within 1 to 2 minutes. The effects might come faster if you use Delta-8 carts since they usually have more Delta-8. Delta-8 effects can take up to 3 hours to kick in fully.
–
What Do Delta 8 Gummies Do?
Delta-8 gummies are the most popular Delta-8 form to treat chronic pain. Like CBD and THC, Delta-8 can reduce pain by creating a numbing sensation that can reduce swelling and stress on the nerves. Gummies are great for pain relief since they are usually flavored, reducing discomfort.
–
Is Delta 8 a CBD?
Delta-8 is not CBD, but they are related to each other. They may both come from the same cannabis plant, but CBD does not create a "high." Moreover, it only has minimal levels of THC. Like CBD, Delta -8 causes calming effects but with a "high," albeit weaker than Delta-9 THC.
–
Where is Delta-8 THC Available or Banned?
These U.S. states that have regulated, restricted, or banned delta-8:
1. Arizona
2. Alaska
3. Arkansas
4. California
5. Colorado
6. Connecticut
7. Delaware
8. Idaho
9. Iowa
10. Kentucky
11. Michigan
12. Mississippi
13. Montana
14. North Dakota
15. Rhode Island
16. Utah
17. Vermont
18. New York
Delta-8 is available in:
1. Washington
2. Alabama
3. Florida
4. Georgia
5. Hawaii
6. Illinois
7. Indiana
8. Kansas
9. Louisiana
10. Maine
11. Maryland
12. Massachusetts
13. Minnesota
14. Missouri
15. Nebraska
16. Nevada
17. New Hampshire
18. New Jersey
19. New Mexico
20. North Carolina
21. Ohio
22. Oklahoma
23. Oregon
24. Pennsylvania
25. South Carolina
26. South Dakota
27. Tennessee
28. Texas
29. Virginia
30. West Virginia
31. Wisconsin
32. Wyoming