Overview
A CBD company situated in Illinois, Serene CBD is instantly recognizable because of its luxurious, streamlined logo that features gold and white. A range of pure CBD products is available to purchase from Serene CBD, a company that places a premium on excellence.
Even though Serene CBD has an alluring, opulent vibe and gives off the distinct impression that its goods are of the highest quality, can this claim truly be proven?
Serene addresses calmness. When it comes to the Serene CBD brand, would their name be symbolic that their CBD products give calmness? Well, we had to conduct this Serene CBD oil review and determine if indeed it's what the name means.
We are going to major in the year they came into existence if they have satisfied their customers' searches, and if you may get value for your time and cash after deciding to settle on them.
If you would also like to learn about their range of products and prices, it is in this same write-up where we are going to address everything.
About Serene CBD Products
Serene CBD deals in a plethora of products. These comprise:
CBD oral tincture
Pain balm
Anti-aging serum
Bath salts
CBD vape cartridge
Ultra Lip balm
The products listed above are the ones on sale as of the writing of this review, so make sure you check the company's website for an up-to-date list of what they're selling.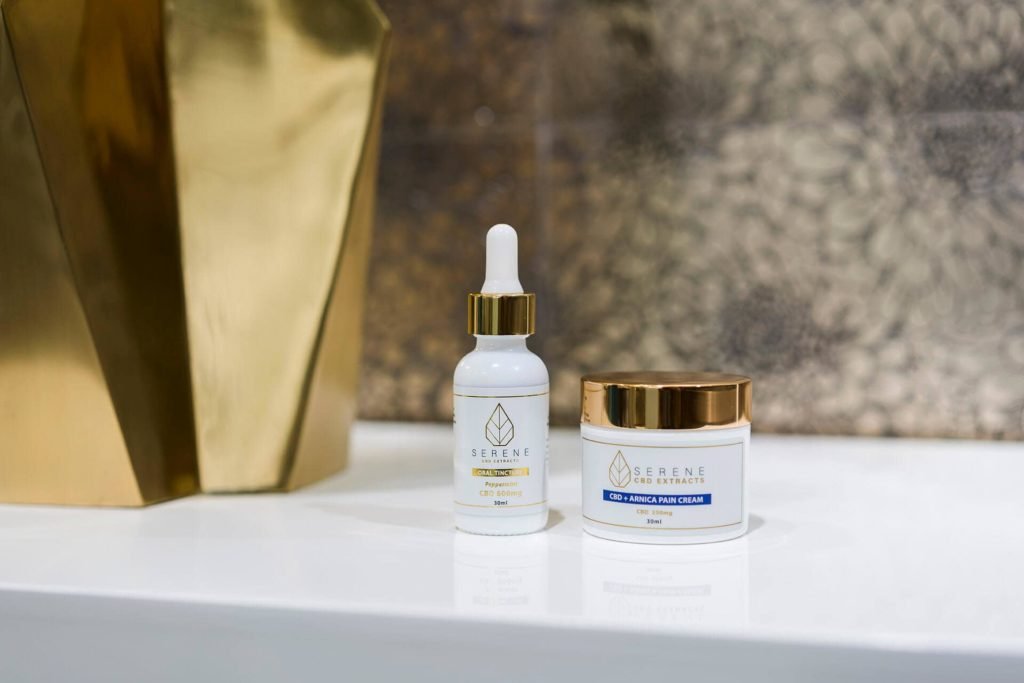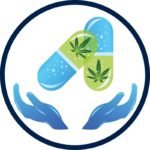 Ingredients
The majority of the company's products are made with Oregon-cultivated hemp oil extract, MCT oil, natural flavoring agents, and terpenes.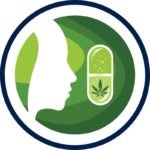 Recommended Use
The recommended use for their CBD oil is that you take one serving up to three times each day.
Carefully put the drops under your tongue, which is where you wait for a minute to pass before you swallow the oil.
Also, one serving is half of a dropper.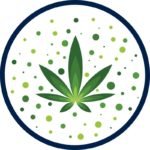 Extraction Process
Serene utilizes the effective extraction method that makes use of carbon dioxide, also known as CO2.
This extraction method leads to some of the greatest quality products in the industry.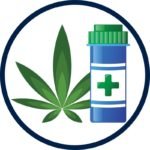 Medical Benefits
Serene CBD's products are not approved by the FDA as medicine.
Their products are not sold as medical cannabis, but rather as supplements made using high-quality hemp extract.
Serene CBD Review of Products
If you have read thus far, you are likely interested in improving your health, and if so, Serene CBD's Oral Tincture offered by the firm is an excellent place to begin.
Customers have commented that their CBD is among the cleanest and finest tasting products present in the market. This CBD is said to constantly have a crystal clear appearance, not have a gloopy mouth texture, and not have an earthy and pungent flavor. It looks to be nothing but pure CBD bliss, with only a touch of peppermint added in there.
The CBD oil that the firm sells comes from natural, non-GMO producers in California, and it is subjected to stringent lab testing for the presence of artificial chemicals, fungus, or germs.
This is done to guarantee that the product that you put into your system is clean, safe, and powerful. Their products never include sugar, soy, gluten, corn, or other artificial colors, and they are always vegan and cruelty-free.
Pros:
Contains natural CBD
Relieves your pain
---
A restful night's sleep should be your priority on the path to better health. Using the Dream CBN Sleep Tincture, you may fall asleep more quickly and have a more restful sleep. This cannabis formulation comes with an aroma that is enticingly reminiscent of blueberries and lavender.
Through the assistance of this combination, you may induce a profoundly relaxing effect that can enable you to reduce or eliminate the use of sleep medication in favor of this organic sleep aid.
The tincture is flavored with lavender essential oils. People who suffer from insomnia, anxiety, or depression may see an improvement in their overall quality of sleep after using lavender oil, as well as an improvement in the amount of time spent experiencing deep sleep.
Pros:
Helps fight insomnia
Relaxes and calms you
Cons:
The flavor might not be for everyone
---
3. Inflame-Away CBD + CBG Tincture
Pain originates from an inflammation, which is also widely believed to be the primary contributor to many serious diseases, such as cardiovascular disease, hypertension, major depressive disorder, or cancer.
Inflame-Away, a top-selling tincture offered by the company, is a novel and sophisticated cannabis product that is developed to assist soothe your body's autoimmune response and prevent terrible conditions from invading your life so that you may feel amazing every day.
Because of this one-of-a-kind and forward-thinking experience, you'll have an excellent taste profile as well as a sensation that improves your mood, suppresses pain receptors, and soothes your nerves. As a result, you'll be able to make the most of each day and take it by the reins.
Pros:
Stops inflammation
Lifts your mood up
Cons:
Might lead to damage if used while wounded
---
The Super Strength Tincture offered by this firm claims that it will provide very high doses of cannabis to customers who are looking to supplement their existing health routine with cannabinoids. Each dosage of this potent tincture contains around 70 milligrams, which is equivalent to nearly half of a glass pipette.
This item is a real full spectrum cannabis tincture, as demonstrated by the findings of an independent lab test. It contains a high concentration of the cannabinoids CBG, CBD, CBN, and CBC.
Pros:
Pure and organic
Tastes great
---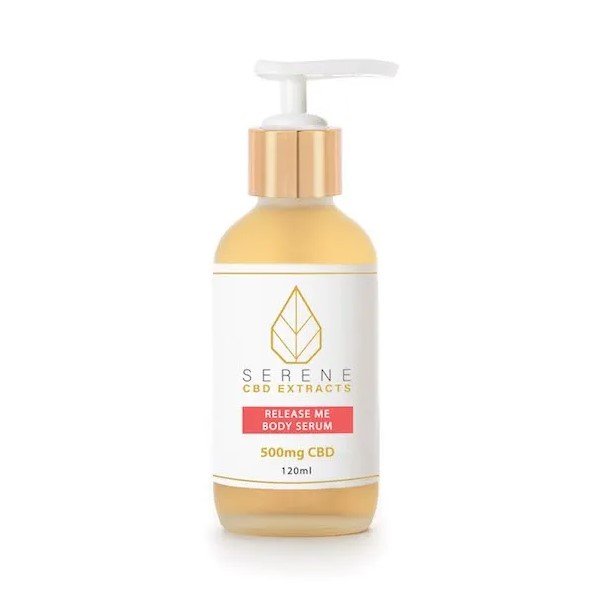 Your disposition will improve, and your complexion will glow from the abundance of vitamins and minerals that repair and defend that are included in the Release Me serum produced by the firm.
This remarkable but straightforward serum consists of only nine essential components, each of which was carefully selected for its curative effects on both your mind and body.
The Release Me serum's mixture has an extremely high concentration of oils that can heal and protect your skin by eliminating harmful germs and infections, lowering levels of inflammation and discomfort, purifying the body, increasing circulation, and moisturizing it.
This serum has a high concentration of lipids as well as vitamin E, both of which have the potential to reduce inflammation and protect the skin from harm caused by free radicals created by ultraviolet light.
The outcome is skin that is healthier, more nourished, and appears younger. Additionally, it feels wonderful both within and externally. The fragrance of grapefruit, frankincense, and apricot all combine to provide a very energizing scent, making it a terrific choice for getting the day started.
Pros:
Heals and nourishes your skin
Smells nice
Cons:
It may not work with particular skin types
---
The Ultra Healing Lip Balm produced by this business is a restorative lip balm that contains CBD and delivers exceptional healing qualities in addition to providing excellent defense against the environment.
The lip balm, which is full of healthy lipids and acids, has a calming effect and helps lips recover after sun and frost damage, which may cause them to become dry and brittle.
This balm is formulated using avocado oil that has not been filtered or cold-pressed, but it also contains shea butter. It offers long-lasting security against the environment by creating a moisture shield that can be felt and has an organic SPF of roughly 15.
Pros:
Restores your lip's luster
Makes lips feel better
Cons:
Might feel gross for some
---
The CBD Pain Cream manufactured by this company merges the analgesic properties of CBD with the anti-inflammatory and pain-relieving application of organic plant extracts such as arnica as well as MSW, both of which have been successfully utilized for the treatment of inflammation and pain for centuries.
Cannabidiol, or CBD, helps to slow down the pain signals that are sent to and received by the brain, which in turn reduces stress and pressure.
As a result of the herbs' ability to promote blood circulation all around damaged muscles and tissues, pain-relieving chemicals are promptly delivered deep within your skin, where they may renew and rejuvenate muscles that have become fatigued and achy.
The cream is manufactured entirely from natural, organic components; none of it contains any synthetic ones.
Pros:
Fast-acting pain relief
Quick absorption into the skin
---
With the help of this company's CBD-infused Dead Sea Bath Salts, you may relax your muscles and let go of any built-up stress. The ancient salts contained in these bath salts contain tens of minerals, which relieve tired tissue and aching joints.
Additionally, frankincense lowers blood pressure, but also grapefruit extract helps alleviate oxidative stress, which cleans one's body of toxic compounds and helps remove negative feelings. These therapeutic benefits can be attributed to the company's bath salts.
Pros:
Lowers blood pressure
Alleviates oxidative stress
---
With the aid of the specialized Pet CBD product from this firm, which contains salmon oil, you can keep your animal companion happy and ensure that they have the best possible life!
An endocannabinoid system that is present within the body of a human being is also present in the bodies of other animals, such as dogs or cats. This system is responsible for helping to keep one's body in a typical and healthy condition and for maintaining internal equilibrium.
CBD is regarded as a risk-free, all-natural, and workable solution for the treatment of a wide variety of illnesses that might affect your pet.
The firm designed their quality Pet CBD to be the absolute best product commercially available by mixing beneficial oils to bring about a boost in vitality that may help your animal feel fantastic and battle aging.
Pros:
Helps your pets feel better
Boosts your pet's vitality
---
The ground-breaking CBD + Rose Face Serum developed by the firm restores equilibrium and cures skin by reducing inflammation, mending damaged tissues, and delivering vitamins, essential fats, and phytochemicals to the dermis layer of your skin. The end effect is skin that is less agitated, more radiant, plus healthier.
You may use the serum to mend and restore skin damage, minimize and cure acne, hydrate dry and flaky skin, minimize scarring, manage eczema, battle rosacea redness, as well as more. You could use it in several different ways.
Pros:
Nourishes and heals the face
Cures acne
Cons:
Might not work for some people
---
Serene CBD Quality of Products
The Serene CBD oral tincture seems to be their best seller. They say that it gives high doses of CBD and that the "tincture blend only contains Organic MCT oil and 600 mg of cannabis Sativa CBD extract."
We can be sure to say their products meet quality standards since:
They manufacture their products using organically cultivated and produced hemp from California and Oregon. There is no doubt about these sources.

The products contain no GMO products; thus, they are a replica of organic and natural products.
The use of full-spectrum CBD means the products give all the associated merits of Cannabidiol while assuring that the user gets CBD bioavailability.
Regarding the quality of their products, the 3rd party lab tests displayed on the products can assure the buyers that they are purchasing safe products and those that don't contain heavy, toxic metals like lead.
For instance, they say that their products contain 20mg of CBD in a milliliter of oil. It is undoubtedly the case since, after tests, it was found that the potency is 21.74mg in a milliliter of oil. That typically means they are not mean with their Cannabidiol and that they want to give value to everyone.
User Experience
The CBD oil tincture from Serene CBD comes in peppermint and original hemp tastes. There are no unnecessary ingredients and additives, which is why it gets easy to conclude that the product is entirely natural.
The tinctures come at three different strengths and prices. These include the Serene oral tincture, the 1000mg extra strength tincture, and the Serene dream sleep tincture.
After swallowing any tincture, the tastes take a short time to varnish from the mouth, unlike most strong CBD products out there.
Put simply; Serene CBD oral tinctures give the tastes described on the site. This, in a way, is a merit to them since most CBD users don't like intense flavors and tastes. True to the meaning of Serene, this CBD oil product gives the user calm sensations. It's a product one cannot fail to love!
Present Cannabinoids
Most of the Cannabidiol products in Serene CBD are in full-spectrum. Cannabidiol (CBD) is then the chemical compound forming an integral part of their products' cannabinoid profile.
How do the price and value compare?
Products with a high perceived value command higher prices. On the other hand, at least in the case of Serene CBD, this is not the case. During the course of our investigation, we found that the prices of their items fall somewhere in the middle of the range, and none of them seem to be among the very highest.
Shipping and Delivery
Serene CBD brags that it will ship purchases for free if the total price is $99 or more and the customer is located in one of the 50 states. So if you're living outside of the United States, you're going to have to find somewhere else to get your CBD products.
What we like about Serene
The CBD content of the company's various products is rather high. They have established pricing that are reasonable for all that they have to offer. In addition, every one of their products is up to par regarding quality.
What we don't like
Regarding Serene CBD, we have not come across any negative aspects as of yet. Nevertheless, we agree that it may be of greater assistance to the clients if they provided further information about shipment and delivery.
5% Coupon Code on all products: –
Customer support
We agree that Serene CBD takes its customers' queries seriously and that they are committed to ensuring they stand by their word.
In case of any concerns, you can call them at 1-833-4 SERENE. You can also send an email at support@serenecbd.me on Monday through Friday between 9 am and 5 pm CST.
Conclusion
Serene CBD is among the known CBD brands for bringing to existence products meant for providing real solutions to patients.
They have gone against all the odds despite being new in the industry, and we can comfortably say that you won't be gambling with your cash if you buy from them.
The fact that they also contribute to a non-profit organization means the founders and the entire team have everyone in mind.
We believe this Serene CBD oil review has opened up your eyes and brains to spend where you will get value and quality.
With their entire range of products on their homepage, we believe that you can't miss the product of your choice.
Serene CBD Review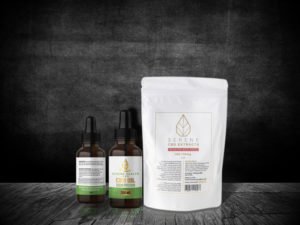 Product Name: Serene CBD
Product Description: Serene CBD is among the known brands for bringing to existence products meant for providing real solutions to patients.
Brand: Serene CBD
Summary
Serene CBD is among the known brands for bringing to existence products meant for providing real solutions to patients.
Pros
High CBD levels among the products
Affordable prices
Met quality standards
Cons
We haven't seen any demerit so far about Serene CBD However, we agree that if they can provide more details about shipping and delivery, it could help the customers better.