Overview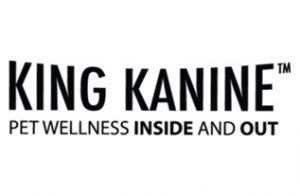 As a person who loves their furry friend, you can absolutely agree with us that their wellness and health in general matters to your happiness.
However, most pharmaceutical drugs don't work in guaranteeing fantastic results.
Cannabidiol (CBD) shows promising effects on pets, at least according to most users.
Thankfully, team King Kanine realized the same and made great strides in ensuring there were available CBD products tailored explicitly for pet health.
This now prompts us to dive into details and see this King Kanine review.
Do you desperately need the products for your furry friends, or should you search elsewhere? Let's see.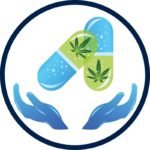 Ingredients
May contain hemp oil extract, MCT oil, natural flavorings, and terpenes.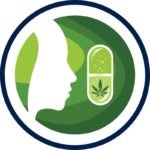 Recommended Use
Half-filled dropper one to three times each day. You put some drops under your pet's tongue and hold it there for one minute.
After one minute passes, you should make your pet swallow it.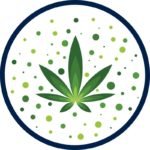 Extraction Process
CO2 extraction process, which leads to a better product with significant benefits.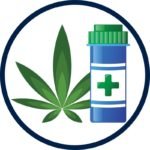 Medical Benefits
Classified as premium hemp extract supplements.
The company's goods have not been approved by the FDA to be used as medicine.
About King Kanine CBD
The pet wellness company King Kanine owns the King Kalm CBD pet products, and it was launched in 2015.
Jeff Riman is the founder and CEO of King Kanine. It launched its first-ever product, the King Komb, for solving massive shedding.
The product then evolved shortly and became a piece of multi-purpose cleaning equipment.
In the quest to incorporate both organic and natural pet wellness products, it is when our product in discussion got discovered.
King Kalm CBD oil for dogs contains pure CBD and Arctic Krill Oil.
The manufacturers categorically state that they create King Kalm CBD oil that they can use on their furry friends, thus assuring you that they are beneficial to your pets.
In 2018, King Kanine won the Pet Business 2018 award for the best pet CBD products.
Jeff says they at King Kanine focus not on a ton of products but a ton of quality.
Today, King Kalm CBD products for pets get manufactured in a GMP Certified, ISO-9001 Certified facility, and that which is FDA registered.
An In-Depth Review of the Complete Line-Up of King Kalm CBD Pet Products
1. CBD For Great Danes
CBD for Great Danes has been regarded to get a beneficial influence on temperament, and it is likewise thought to maintain healthy joints in dogs suffering as a consequence of their genes.
Both of these beliefs are supported by research.
Even though Great Danes have been known as having a shorter lifetime than smaller breeds, lasting somewhere between 6 to 8 years, owners would still like to ensure that their furry friends have the best possible life throughout the years they have with them.
It's possible that a therapeutic approach that involves giving CBD oil to Great Danes might be the one that makes all the impact on your pet.
Pros:
Product of the highest quality
A number of different dosing choices
Using only natural and organic components
CBD combined with oil extracted from Arctic krill
Cons:
It costs a lot for what it is
Experimentation is necessary in order to determine the appropriate dose
---
2. CBD – Medium Size Pet Formula
The cannabidiol in the company's top listed CBD oil specially made for dogs is of the highest possible quality, and it is combined plus krill oil as well as hemp extract to provide an impact that is both more effective and more calming than that of oil used by itself.
These products have been used by people from all over the globe to assist their dogs who are having symptoms related to issues such as anxiety, physical stress, noise irritation, and a variety of other difficulties.
The company's cannabidiol oil for medium-sized pets, which also contains hemp oil plus krill oil, has been ideal for every other typical house pet that you could have.
Pros:
Superior quality product
A variety of dosage options are available
Utilizing only 100% natural ingredients
CBD mixed with krill oil
Cons:
Pricey for its quality
Experimentation is required to establish the optimal dosage for their pets
---
3. CBD Mange & Mite Management Spray
The company's CBD Mange & Mite Management Spray is the best therapy available for animals who are experiencing issues with their skin or paws.
This CBD spray may assist in the treatment of skin damage and the prevention of possible infections. It does this thanks to its mixture of CBD plus a wide range of activity and calming antibacterial components.
Mange or ringworms are some of the main frequent skin problems seen in cats and dogs, and the CBD antiseptic spray from the company is very helpful in treating both of these ailments.
Whatever you use this spray for, you can indeed be confident that it is absolutely kind to their skin. It eliminates dangerous germs without creating any irritation or inflammation, and it does so without creating any discomfort in the animal.
Pros:
Vitamin E plus aloe vera are both included in this product
Has CBD in its full spectrum form
Helps with issues related to the skin and paws
Contains no alcohol
Cons:
When you spray from the bottle, it can leak
---
4. CBD with Copaiba & Krill Oil and DHA
This special oil meant for your furry friends contains premium cannabidiol, which when combined with authentic Copaiba oil and DHA, produces a strong and calming effect that is superior to the impact of CBD oil taken alone.
The product has been used by pet owners from all over the globe to assist their pets in experiencing symptoms related to nervousness, pain, sound anxiety, as well as a variety of other difficulties.
Cats and dogs as well as other commonplace domestic pets may benefit tremendously from using Copaiba oil CBD products.
Pros:
Product of superior quality
Dosage possibilities are many
Ingredients are entirely natural and organic
Contains copaiba and DHA
Cons:
Rather costly for its kind
It takes some trial and error to get the appropriate dose
---
5. CBD – Small Size Dog & Cat Formula
The company's CBD oil formula for small cats and dogs seems to be a frequently purchased option for dog and cat lovers alike who wish to rapidly and reliably alleviate their pet's discomfort.
Krill oil along with hemp oil mixed into CBD oil all perform really well together.
This effective oil for small pets mixes powerful cannabidiol with helpful extracts from industrial hemp and Krill oil to give your pets a more robust and relaxing effect than when using CBD oil alone.
Pros:
Product of exceptional quality
Making use of solely natural components
CBD in combination with Arctic krill oil
Cons:
Expensive for the quality
Finding the optimal dose requires experimentation
---
6. CBD – Large Size Pet & Dog Formula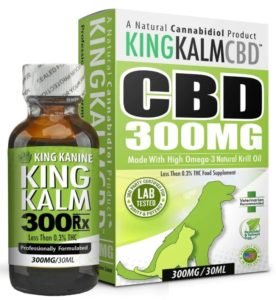 This oil blends high-quality organic CBD oil for pets with the very advantageous krill oil.
It is high in Omega-3 fats, while also being recognized for its soothing impact and antioxidant capabilities, which work in tandem with CBD's medicinal effects to maintain a robust immunological system.
Pet owners all around the globe have utilized this oil to help their cats and dogs who are suffering from a variety of ailments such as pain or stress.
Pros:
Superb quality product
Uses only natural ingredients
CBD mixed with Arctic krill oil
Cons:
Pricey for its grade
Testing is required to determine the appropriate dosage
---
7. Dog Paw Balm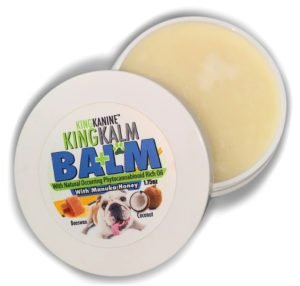 If you reside in an area that experiences extremes of temperature, there is a good probability that the paws of your dog may experience dryness, injury, or chapping at some point throughout their lifetime.
That's where the Dog Paw Balm enters the picture.
The product is produced with organic components and is enriched with phytocannabinoid oils to treat your pet with skin irritation.
Additionally, natural coconut oil moisturizes your dog's nose, knees, and feet, whereas beeswax repels moisture.
The balm also includes manuka honey, which is proven to protect skin from various illnesses and inflammations.
Pros:
Works great for its intended purpose
Has the aroma of cocoa butter
Natural and organic ingredients
Very inexpensive
Cons:
There is no data on the CBD's strength
---
8. Soothe For Pets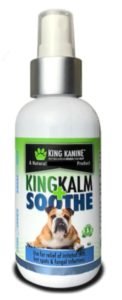 This spray, which contains CBD, was developed to assist animals whose skin is dry and cracked, has hot spots, or has abrasions.
These are some of the components that are included in this product: aloe vera, oil from tea trees, and chamomile.
Pet owners claim that this product not only helps dogs with swollen paws, but is also an efficient approach to combat infections.
It does all this without the use of harmful chemicals or medications containing dubious substances.
Pros:
Uses natural substances
Relieves itching, irritation, or hot spots
Incredibly effective
No THC present
Cons:
Fairly pricey
It's possible that it won't last long
---
The company's CBD dog and cat treats are healthy and natural cookies meant for any of your pets.
What distinguishes these healthy treats would be that they contain phytocannabinoids, which help combat inflammation and alleviate your pet's discomfort quickly.
Every cookie contains minerals, vitamins, omega-3 fatty acids, and micronutrients that your pet needs.
Each cookie includes approximately 3 to 5 milligrams of expertly injected phytocannabinoids.
Pros:
Organic and made entirely from natural ingredients
Reduces swelling and inflammation
Infused by q qualified pharmacist
Doesn't contain pesticides
Cons:
The cost is higher compared to that of other comparable items
What Does Each Of The Flavors Contain?
The Blueberry Crunch flavor contains oat flour, honey, diced apples, blueberries, eggs, sweet potato, and flax seeds.
The Apple Crunch flavor contains oat flour, natural apple, turmeric, cinnamon, and black peppercorn.
The Grass Fed Beef flavor contains oat flour, purified water, MCT oil, cinnamon, turmeric, and black pepper.
The treats are all free of gluten, so your dogs can enjoy them no matter what.
---
Quality: King Kalm CBD
High-quality products, especially those meant for pets, ought to be nature-oriented.
The entire line of King Kalm CBD products comes from organically grown hemp plants.
After extracting the necessary plant parts, they go further and ensure that the products lack any traces of psychoactive effects.
Honestly, you don't need your pet to achieve altered mental consciousness.
King Kanine products undergo the CO2 extraction method to garner their pure CBD from the plant matter.
That way, the products made thereafter are of the desired quality and those that maintain the desired ingredients to aid in maintaining the therapeutic and anti-inflammatory effects of CBD.
The top-shelf hemp extract used in making these products available necessitates the sobriety of the pets as they start and stay on the CBD journey.
Their CBD oil for pets comes in four different strengths.
That is, 75mg, 150mg, 300mg and 600mg. They use 30ml bottles to pack the oil.
It gets easier to get your desired quality CBD-potency wise depending on the severity of the pet's conditions, and its age.
To make the pet owners even more confident in King Kalm, King Kanine displays the lab results on their site.
The shopper can click any of their desired product, whereby they get directed to the Certificate of Analysis and the Full-panel results.
In short, King Kalm CBD pet products are safe for your pets' consumption.
Pets' experience
According to the manufacturers, King Calm CBD pet products come in the natural flavors of hemp.
These flavors tend to be attractive to most pets; thus, they take their dosages pretty well.
In the case of CBD oil, it has omega-3 krill oil and a lavender sensation.
This makes the pets feel more calming effects after consuming the product.
The krill oil is rich in high quantities of omega-3; thus, it gives the pets its associated therapeutic and antioxidant properties.
There are pets that like any medication provided, a piece of syringe gets used.
There are others that are the exact opposite. King Kanine products come in different types and contain an oral syringe in each box.
Pets that shun away from syringes can get any of the products by infusing them with food.
Present Cannabinoids
The only cannabinoid present in King Kalm products is cannabidiol, which is also known as CBD.
Prices of the Products
The prices of the company's products are slightly more expensive than similar products from other companies.
How do the price and value compare?
Among the factors that determine the value of a CBD product are hemp plant parts used, the extraction method, the results obtained after lab tests, and the general quality of the final product. Going by those four critical points, we can only conclude that their products are undoubtedly valuable products. The prices of the products on their site may seem pretty low, bearing in mind that they are of fantastic strengths.
However, after digging in, we found that the company meets low production costs since they cultivate their hemp and manage their farms.
In the long run, this typically translates to low prices of the end products.
The price of the products as compared to their products is the real deal for those who wish to save a cent or two.
Shipping and Delivery
For all retail orders, the company offers free shipping across the US, regardless of the order amounts.
Order processing takes anywhere between two and five business days to get reviewed and processed.
The orders end up getting shipped by UPS and USPS after processing gets done.
Deliveries take between two and four days to occur, depending on the customer's location.
Those who shop wholesale are subject to shipping fees, though.
This is because their orders are voluminous and take a more tremendous time frame.
5% Coupon Code on all products: –
Customer support
All concerns get addressed via support@kingkanine.com and dialing 833-546-4738.
Conclusion
King Kalm CBD should be your stopover when looking for certified and high-quality CBD products, really.
As they say, their goal has always been to produce the highest-quality CBD while using state-of-the-art-production and manufacturing.
We believe this review has opened up your iota of thoughts and helped you make a firm decision today
King Kalm CBD Review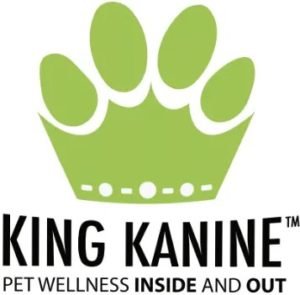 Product Name: King Kalm CBD
Product Description: Among the most famous brands, Today is King Kalm CBD, which typically prompts us to do this ultimate review. Are the praises behind the brand a marketing gimmick or worth it?
Brand: King Kalm CBD
Summary
Among the most famous brands, Today is King Kalm CBD, which typically prompts us to do this ultimate review. Are the praises behind the brand a marketing gimmick or worth it?
Pros
Uses natural substances
Relieves itching, irritation, or hot spots
Incredibly effective
No THC present
Cons
Fairly pricey
It's possible that it won't last long