Hempod Review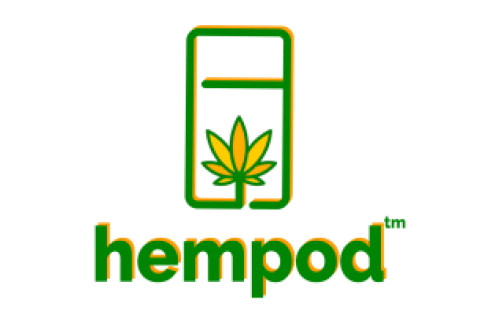 Fast and responsive site
High-quality products
Pocket-friendly prices
Straight-forward shipping and deliveries
Original flavors maintained.
If you swear by CBD vape pods, then probably you have heard about this superb brand – Hempod.
Brutally honest recommendations from dependable people drew our attention to look into this CBD vape oil brand. Among those is Allie Conti, once a senior writer at vice.com.
Her post on Vice prompts us to believe her words to the entirety, thus let's have a glance on this comprehensive Hempod Review
Adam O'Reilly and Nicholas Berg founded Hempod. It is not a brick and mortar business. That said, buyers get their favorite products online, while the company ships and delivers them.
They created this CBD brand when they were 22 and still studying at Ohio State University.
The primal reason for coming up with Hempod was to help sufferers alleviate anxiety and counteract the overreliance to smoking cigarettes.
O'Reilly and his partner spent a good number of months still trying to devise better CBD ratios and e-liquids.
As they continued shipping their already existing CBD pods, it's when they realized that the demand for CBD-ejuice continued to skyrocket.
After numerous searches, they settled on an Oregon-based CBD firm to avail of an array of CBD products. They then use this same firm to get the hemp plants for extracting their broad-spectrum CBD oil. 
This prompts us to see…
Hempod deals in selling:
CBD vape oil for Cartridges, Juul, Pods, Pens
CBD gummies
Broad-spectrum tincture CBD oil
CBD wax.
They have nonetheless classified their CBD vape pod products into two:
300mg vape pods
Broad-spectrum pods.
The 300 mg vape pods harbor CBD isolate, Propylene Glycol, and Vegetable Glycerin. These ingredients make them an excellent substitute for nicotine vape pods.
Broads-spectrum pods, on the other hand, have two ingredients – broad-spectrum hemp distillate and cannabis terpenes.
The hemp plants used by Hempod in extracting the broad-spectrum CBD oil gets grown under the Oregon Industrial Hemp Pilot Program.
In a way, the hemp plants used in extracting the oil determine the overall quality of the CBD products.
Packaging also plays a critical role in determining the quality of a product. Thankfully, Hempod focuses on product packaging, and therefore their products meet stellar packaging quality.
From the cleanliness of the packaging materials to the texture of their products, we can unanimously agree that the products are a sight to behold.
Most importantly, their products give third-party lab test results after tests. For instance, a milliliter of their CBD vape oil contains 401.69 milligrams of Cannabidiol (CBD) and 2.04 milligrams of Cannabidivarin (CBDV).
Struggling with anxiety is no feat mean. We decided to check out Juul for CBD pods, which according to the manufacturers, harbor the anti-anxiety effects of CBD. 
Hempod pods come in three fruity flavors. That is Lemon Lime, Mango, and Blueberry. The consumer experiences the same after taking vapor from any of the previously mentioned products.
Filling in the Juul into the pod is prettily straight-forward. 
It fits with ease, smoothly, and securely.
Taking the CBD Juul, the user doesn't experience instances of excessive worry, and if any, there is no cause for alarm.
It's a daunting task to distinguish Hempod Juuls from the original Juul pods. The manufacturers did their level best to maintain the taste. The only difference is that the original has nicotine, while the latter harbors high amounts of CBD.
Taking a hit of Juul leaves the user with a smooth flow of air and leaves their taste buds with their own fruity flavors.  
According to Adam and Berg, they employ the kind of Cannabidiol distillate that they would like to use, thus giving the end-user the best consumption experience. 
In addition to CBD, Hempod vape CBD oil also harbors Cannabichromene (CBC), Cannabigerol (CBG), and Cannabinol (CBN) in their full-spectrum product, especially the CBD tincture oil.
The CBD tincture oil also has up to 0.3% THC. 
We noted that this combination of cannabinoids could be responsible for making the time for getting the effects relatively shorter.
The isolate and 300mg vape pods lack any trace of other cannabinoids, including THC.
It is worth mentioning that these prices are as of the time of writing this review and that they are bound to change any time.
| | |
| --- | --- |
| PRODUCT | PRICE |
| | $8.50 |
| | $19.99 |
| | $29.99-$49.99 |
| | $40 |
| | $44.99 |
| | $49.99 |
How do the price and value compare?
When it comes to CBD products, the value and price should go hand in hand. We can comfortably say that the quality and value of Hempod products are worth the price. 
However much there can be higher or lower priced CBD products across other sites out there, we can vouch for what Hempod has to offer.
Hempod says they are moving from the pods they started with and are striving to avail 510 carts to the customers to make the shopping, transportation, and delivery more impressive.
As you navigate through their website, it goes beyond saying that the loading speeds and responsiveness are impressive.
They majorly use USPS First Class Postage when it comes to shipping their products. The in-stock products then take a maximum of 24 hours to get processed.
As of now, we haven't seen any complaints about shipping and delivery among the clients. It is a cool gesture that every online shopper would wish to have.
PROS:Hempod
Fast and responsive site
High-quality products
Pocket-friendly prices
Straight-forward shipping and deliveries
Original flavors maintained.
CONS: Hempod
Some packaging details are left out.
In case of any concern, you can be sure to reach out to Hempod via sending an email to support@hempods.com
Regardless of being in the initial stages of growth, Hempod has done a commendable job in availing their CBD pod products for sale. 
We, however, agree that there is still more to get done as the Cannabidiol industry grows day in, and day out.
We hope our ultimate guide has played a critical role in helping you make a concrete decision and that you'll get value for your time and money.
Hempod Review
If you swear by CBD vape pods, then probably you have heard about this superb brand – Hempod.
PROS
Fast and responsive site
High-quality products
Pocket-friendly prices
Straight-forward shipping and deliveries
Original flavors maintained.
CONS
Some packaging details are left out.