Whether it is oily, dry, acne-prone or prone to skin problems like couperose, our skin has different needs. Thus, CBD in cosmetics is used to act at the source of the problem to solve it. This is why plant products are the most suitable for taking care of your face, body and hair.
It offers an effective, natural and lasting result. CBD is used as a sebum regulator for the skin and as a moisturizer. It is ideal to use because it minimizes anti-aging and is also an excellent anti-inflammatory. It prevents bacteria and hydrates the skin.
Why can CBD help you have healthy skin on a day-to-day basis?
A sufficient amount of CBD is added to the composition. CBD-based skin care products can have a beneficial effect on the skin. This is why it is best to use a pure natural skin care product with sufficient levels of CBD oil for your skin care.
Always check the list of ingredients before purchasing skin care products with CBD. Avoid skin care products that contain harmful synthetic ingredients, sulfates, parabens and mineral oils. Because they can further irritate sensitive skin.
Your skin is composed of 3 layers: the hypodermis, the dermis and the epidermis. Each layer is made up of different elements and has specific roles. Studies show that CBD affects the endocrine system and is full of antioxidants, it is also anti-inflammatory and antibacterial. All of this is beneficial to our skin and overall health.
Atopic and sensitive skin sometimes has a hard time finding a beauty routine that works. Between tightness, dryness, redness and sensitivity or grittiness, they need special care to gently treat their sensitized skin. With CBD skincare, skin that suffers from itching or eczema and psoriasis can finally find a suitable treatment.
Limits the appearance of signs of skin aging with CBD
Whatever your skin type, it needs both moisture and nutrition, just like your hair by the way. Rich in fatty acids, vitamins and nutrients, CBD oil helps provide your skin with all the elements it needs to be healthy, no matter what your skin type.
The antioxidant properties of CBD also help to curb the production of free radicals responsible for skin aging. Applied to the skin, CBD is a natural anti-aging agent that will help reduce fine lines and wrinkles and prevent the signs of aging.
CBD is recommended to be applied on the skin of elderly people, as it has anti-aging properties to fight against skin aging.
Skin care products with CBD boast excellent anti-aging benefits. Its antioxidant agents tighten skin tissue and maintain elasticity. But that's not all, CBD anti-aging skin care also fights wrinkles, fine lines, age spots and the damaging effects of oxidation.
Reduction of skin inflammation by CBD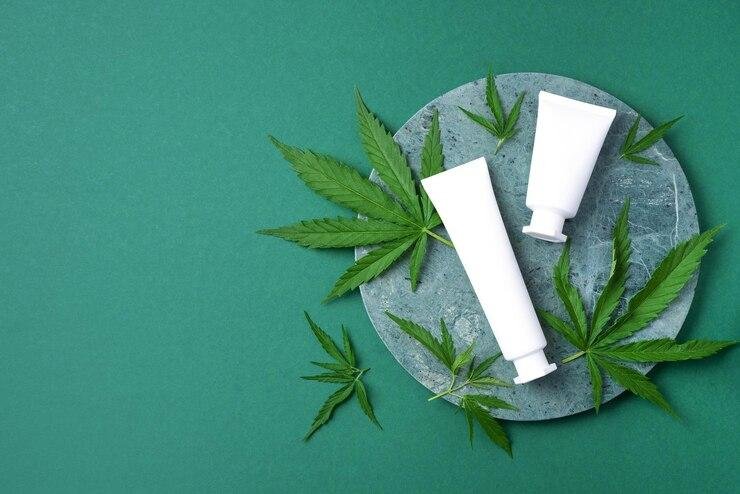 When we talk about skin problems, we often talk about inflammation, since it is the inflammation that causes the majority of skin disorders such as acne. Cytokines or the "messengers" of inflammation are produced by our immune system when it perceives a danger.
Our body has what is called an "endocannabinoid system", with multiple small biochemical receptors spread throughout our body. Their modulation allows us to control the balance of our skin cells.
Cannabinoids exert their anti-inflammatory properties mainly by reducing the production of cytokines, and by regulating the functionality of skin cells through their action on the endocannabinoid system.
Applied to the face, CBD in the form of oil can therefore act in support of a beautiful skin, especially in cases of acne and skin problems such as psoriasis, rosacea or eczema.
CBD claims a beneficial effect on inflamed skin in acne and eczema. It has the following functions:
regulate the production of sebum;
soothe the skin;
prevent pimples;
reduce itching and red spots on the skin;
relieve dry skin by soothing it.
Hydration and nutrition of the skin with CBD
Cannabidiol (CBD), naturally contained in the cannabis flower, does not have psychoactive effects like its relative tetrahydrocannabinol.
Its oil is a veritable concentrate of advantages for your skin: anti-inflammatory, antioxidant and stabilizing, it is beneficial to all skin types. It contains a combination of CBD, fatty acids, vitamins, terpenes and proteins which help rebalance the skin and provide it with all it needs on a daily basis.
CBD is a powerful moisturizer for dry skin. The wealth of active ingredients beneficial to the skin is such that CBD is one of the best moisturizers you can find. Indeed, the composition of CBD oil is close to that of the skin's lipids.
It nourishes in depth without attacking and it hydrates perfectly the most dried out. Its promises? A radiant skin, a glowy complexion and a less tired face.
Detoxification and relief of the skin by the CBD
CBD oil has many properties to take care of all types of skin. Hydrating, feeding, calming, it is also purifying and will be especially advisable for the skins with acne tendency.
Applied daily, it acts on several levels helping to detoxify the skin, regulate sebum production and also de-stress it. Stress is indeed a very frequent trigger for the appearance of skin problems, as well as diet and lifestyle in general.
Excess sebum produces oily skin, often subject to spots, blocked pores and blackheads. CBD is effective in controlling sebum production, no matter if your skin produces more or less. Cannabinoids would affect the cells that manufacture sebum.
What are the recognized benefits of CBD for the skin?
CBD is suitable for all skin types. It is particularly effective for sensitive skin with inflammatory tendencies, for acne-prone skin and dry skin. CBD is known for its moisturizing, purifying, emollient and anti-inflammatory qualities and is thus positioned as an effective solution for skin care.
It is effective in particular to support the reduction of inflammatory reactions of the skin, including redness or episodes of eczema and irritations. The research on the effects of cannabinoids is complex, because this plant acts differently according to the needs of each one.
It tends to intervene where the individuals present deficiencies. Research is underway to study its antioxidant action, ideal in the fight against aging and in healing.
Beneficial substance for the skin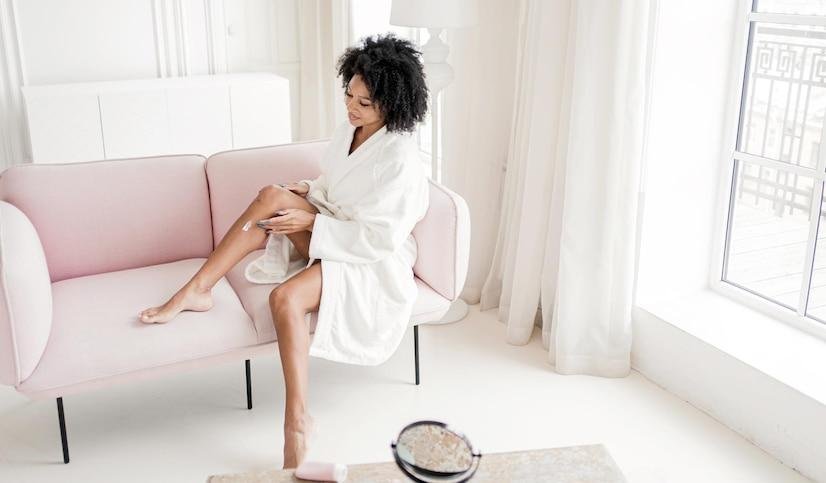 The anti-inflammatory and calming effects of CBD have intrigued the giants of the cosmetic industry for quite some time. As a result, some research has been conducted to confirm the benefits of CBD on the skin.
These studies have proven that this cannabinoid can soothe the most common skin conditions. Dermatologists no longer hesitate to recommend cannabidiol-based treatments to their customers.
According to these specialists, these products allow to reduce acne and to improve the well-being of the consumer. This dermatological problem caused by a hypersecretion of sebum requires a regular cleaning of the skin.
This concern can be accompanied by numerous irritations. In this case, CBD limits the secretion of sebum while avoiding the appearance of apparent lesions thanks to its anti-inflammatory effect.
CBD would also be an interesting alternative to prevent different forms of eczema. Specialists especially mention atopic and seborrheic dermatitis. These conditions generally affect younger people and cause intense irritation.
In this previous case, the cannabidiol puts an end especially to the feelings of discomfort. The molecule acts at the level of the skin to prevent any imbalance. Moreover, it relieves irritations.