While it's certainly not difficult to make your CBD-infused lotion, there are a few things you need to know to do it correctly. You'll need CBD oil, Shea butter, coconut oil, beeswax pastilles and essential oils (optional).
CBD oil has many potential benefits, from relieving pain and inflammation to reducing anxiety and stress.
We've put together this simple tutorial on how to make CBD-infused lotion. Whether you're a beginner or an experienced cannabis user, this tutorial is for you. Keep reading to learn how to make your CBD-infused lotion.
What Is CBD?
With cannabis becoming more popular, people are looking for new and innovative ways to incorporate it into their lives. One of the most popular ways is through CBD-infused lotion.
When it comes to skincare, CBD oil is a powerhouse. It can help soothe and heal skin conditions like eczema and psoriasis and reduce the appearance of wrinkles while slowing down aging.
CBD or cannabidiol is a natural compound from the cannabis plant. Unlike THC, CBD doesn't make you feel high and has several potential health benefits.
Some people use CBD to treat chronic pain, anxiety and depression. Others use it to help with sleep issues or to reduce inflammation. CBD isn't just for humans, many pet owners give their animals CBD to help with things like anxiety and seizures.
CBD is still a relatively new compound, and more research is needed to determine its potential benefits. The early results are looking pretty promising.
How to Make Your CBD-infused Lotion
You'll need some CBD oil, almond oil, beeswax, and vitamin E oil to get started. CBD oil is the most crucial ingredient. It is what gives the lotion its therapeutic properties.
First, melt the beeswax in a double boiler. Once it's melted, add the CBD oil and almond oil and mix well. Then pour the mixture into a jar or container and let it cool. Once it's solidified, add the vitamin E oil and mix well. Your CBD-infused lotion is now ready to use.
What Ingredients Do You Need?
Time to break out the pots and pans. Here's what you'll need to make CBD-infused lotion:
1 cup of carrier oil (examples include olive, coconut or jojoba oil);
1/2 cup of beeswax pellets;
1/4 cup of CBD isolate;
10 drops of essential oil (such as lavender, rosemary or peppermint).
When it comes to lotion, you have a few different options. You can use a cream, a lotion or even oil depending on what you're going for.
If you want a lightweight lotion, go for something water-based. For something that's going to be more moisturizing, try an oil-based lotion.
For something a little more long-lasting, go for cream. How Much CBD Should I Add?
Too much or too little can make your recipe ineffective or potentially harmful. When you're adding CBD to your lotion, there are a few things you need to take into consideration:
The strength of your CBD oil;
The size of your batch;
The type of CBD oil you're using.
A good rule of thumb is to start with a lower dose and work your way up. You can always add more CBD if needed. You don't want to end up with a too-strong batch.
We must note that not all CBD oils are created equal. Some are made with isolate, while others are made with full-spectrum oil. If you're not sure which type of oil you're using, check the label or contact the manufacturer.
To start, grab a calculator and divide the strength of your CBD oil by the size of your batch. It will give you the number of milligrams of CBD you need per serving.
What Are the Benefits of Using CBD-infused Lotion?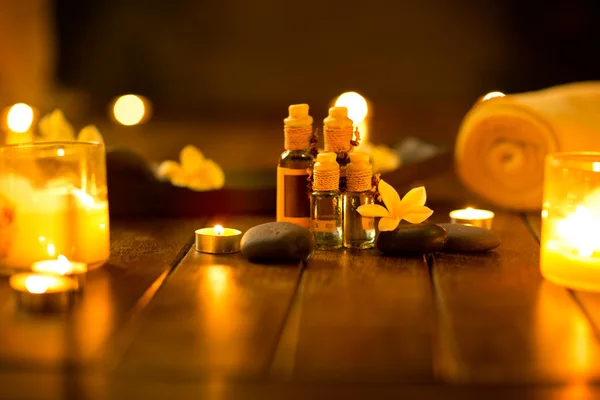 CBD is an anti-inflammatory, which makes it perfect for treating conditions like eczema, psoriasis and arthritis. CBD is also a painkiller, so it can help relieve pain from conditions like fibromyalgia and chronic fatigue syndrome.
CBD is a natural antioxidant. It can help fight free radicals and keep your skin looking young and healthy. Plus, CBD has been shown to help with anxiety and depression, making it a great addition to your self-care routine.
The compound also helps to improve your sleep quality, which is crucial for overall health and well-being. CBD-infused products are simply more enjoyable to use than regular lotions. They smell great and leave your skin feeling soft and hydrated.
How to Store Your CBD-infused Lotion
Now that you've made your CBD-infused lotion, it's time to store it properly. Keep your CBD-infused lotion so you can use it for long.
Here are a few tips for storing your lotion:
Make sure the lotion is in a cool, dark place;
Keep the lotion away from heat and direct sunlight;
Don't store it in the fridge, the cold will affect the texture of the lotion.
Following these guidelines, your CBD-infused lotion should last up to six months.
Tips and Tricks for Using CBD-infused Products
When it comes to CBD-infused products, there are a few tips and tricks you should know about to get the most out of them.
First, you'll want to ensure you're storing your CBD-infused products in a cool, dark place. CBD can degrade when it's exposed to light or heat.
Another thing to remember is that CBD-infused products can take a while to kick in. So if you don't feel the effects immediately, don't give up but just give it some time.
Start by testing it on a small skin patch to ensure you're not allergic to the ingredients.
Avoid contact with your eyes and mucous membranes. If you get the lotion in your eyes, rinse them thoroughly with water.
Start with a small dose and always increase gradually as needed. You never know how your body will react to CBD, so it's best to start slow and increase as needed. Happy blending.
What Are the Risks of Using CBD-Infused Lotion?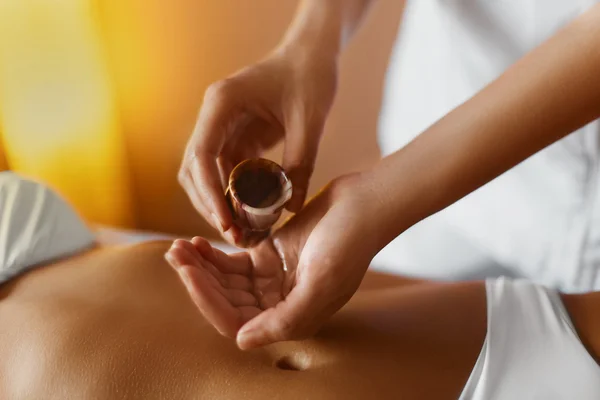 The most common side effect of it is skin irritation. It can usually be avoided by patch testing the lotion on a small skin area before using it more liberally.
Another potential risk is if the CBD-infused lotion is used on broken or irritated skin. It could potentially worsen the condition. If you have any concerns, you should speak to a healthcare professional before using CBD-infused products.
It is crucial to know that the FDA does not regulate CBD-infused products. There is no guarantee of their safety or effectiveness. As always, it is best to do your research before trying any new products.
Conclusion
You've probably heard a lot about CBD oil lately. It's been touted as a natural remedy for all issues, from anxiety to chronic pain.
The amount of CBD you should add to your recipe will depend on the strength of your CBD oil and the size of your batch. Start with a lower dose and work up until you find the right amount for yourself. It may take some time for the CBD to take effect. Don't give up if you don't feel the results right away.
CBD oil is known for its anti-inflammatory and analgesic properties, so this lotion is perfect for treating all sorts of skin issues, from dryness to eczema. Consider the quality of CBD oil you decide to use, as poor-quality CBD oil won't give you the results you're looking for.