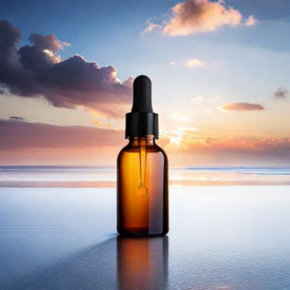 CBD oil, like every medical supplement, has a shelf life and tips on how to store it properly. It has a shelf life of six months to two years.
If stored properly, it can be effectively used for two years.
Ensure you avoid direct contact with sunlight, moisture, and oxygen.
Ensure it is stored in an airtight container with a dark tint to allow for the longevity of your CBD oil.
A bathroom closet and cabinet would serve as good storage spaces for CBD oil. Take note of the color and smell of your oil.
The shelf life of CBD oil
CBD oil has a shelf life and can last two years if stored properly, while other CBD products can last for a year. The shelf life is dependent on the expiry date of the product's container.
Its storage dictates how long it can be used once it is opened. CBD oil can expire before the expiry date. It is necessary to look out for some factors when using CBD oil. These factors should be checked to determine how long you will use your CBD oil.
Quality
High-quality products are likely to last longer and stand the test of time. Consider the quality of your CBD oil and the ingredients added to it.
High-quality CBD oil with the right ingredients will last longer. Check for the quality of the plant, the carrier oil, and the flavors used.
Ingredients
The ingredients used in making CBD oil can alter the shelf life. Every ingredient has its shelf life, which will tell on the shelf life of CBD oil. Make sure you read the label to find out the ingredients used.
Extraction
The standard of extraction is the carbon dioxide method, which is seen as the "golden standard." It increases the activity of CBD oil and regularizes the compounds.
This method isn't toxic and doesn't leave any harmful leftovers. It is the best method of extraction for CBD oil.
Packaging
Dark bottles are used for packaging CBD oil to prevent light from penetrating the oil and reducing the effectiveness of the oil. It lasts longer in dark bottles that are closed tightly.
Storage
Heat and exposure to light rays lead to a higher degradation of CBD oil, giving significance to proper storage. When stored properly, CBD oil can last longer and maintain its freshness.
How to know if CBD oil has gone bad?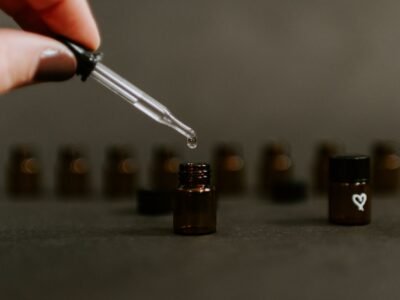 The longevity of CBD oil depends on the storage method.
If it is stored properly, CBD products have a shelf life, and it can be seen on the label as the expiry date.
CBD oil expires the same way pharmaceutical products expire.
Carefully observe the color change in your oil. The darker the oil, the less effective it is.
CBD products can expire prematurely, and some signs indicate the expiration of CBD oil:
Unpleasant smell;
Color change;
Irregular results when consumed;
Thickness;
Offensive taste.
If you notice any color change, it is advised that you consume the oil almost immediately. CBD oil tastes earthy and nutty. If it smells bad, it indicates it is going bad, and your oil has expired.
Why is Proper Storage Important for CBD Oil?
Like any other product, CBD oil is sensitive to external factors and can degrade over time. If stored improperly, the oil may lose potency and even go bad, rendering it useless.
This is why it is crucial to store your CBD oil properly to retain its effectiveness and achieve maximum therapeutic benefits.
What Happens to CBD Oil When It is Stored Improperly?
If you don't store your CBD oil properly, it can degrade quickly. When this happens, the oil may change color and texture, leading to a thicker and cloudy consistency.
The oil may also have a rancid smell and unpleasant taste, and it may even lose some of its therapeutic benefits.
What are the Benefits of Proper Storage?
Proper storage of your CBD oil can preserve the quality and potency of the product, ensuring maximum therapeutic benefits.
It also ensures that your CBD oil remains safe for consumption, protecting you from harmful contaminants that may enter the oil if not stored properly.
Storage of CBD oil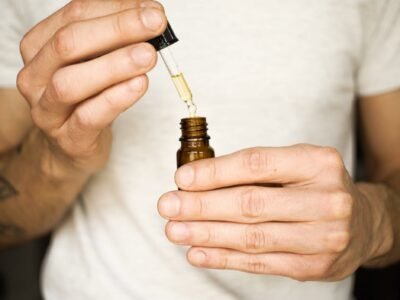 Store it in a cool area in your house that is not affected by light or sun rays. A drawer, a cabinet, or a closet would work fine.
CBD oil loses its effectiveness when subjected to:
Sunlight;
High temperature;
Air.
You can store CBD oil in its original package, the dark container it came in. Store it in a dry place. It should not be exposed to sunlight or water. To avoid spills, keep it upright in the package it came in.
Tips for Properly Storing CBD Oil
What is the Shelf Life of CBD Oil?
The shelf life of your CBD oil depends on several factors, such as the type of product, carrier oil, and storage conditions.
Typically, CBD oils can last up to 2 years when stored properly in a cool, dark place away from direct sunlight and heat. Be sure to check the expiration date of your CBD oil before use.
What is the Best Carrier Oil for CBD?
The best carrier oils for CBD are coconut oil, MCT oil, and hemp seed oil. These oils are healthy, natural, and provide a smooth consistency for the CBD oil.
What is the Expiration Date of CBD Oil?
The expiration date of your CBD oil depends on several factors, such as the type of product, carrier oil, and storage conditions. Most CBD oils have a shelf life of 1-2 years from the manufacturing date.
Store your CBD products in a cool, dry place with consistent temperatures to preserve their effectiveness. Also, keep your CBD oil away from direct sunlight and heat to prevent the oil from going bad.
Proper storage of your CBD oil will help extend its shelf life and preserve its therapeutic benefits as long as possible.
Should CBD oil be refrigerated?
For the maintenance of CBD oil, proper storage is essential. Refrigerating CBD oil for storage isn't necessary. You can refrigerate it if you have purchased a large quantity of it.
If you intend on purchasing it regularly, month after month, refrigerating it isn't necessary.
Refrigerating CBD oil makes it too thick for regular doses, and remember, CBD oil needs to be stored at room temperature. It thickens it, but if left at room temperature, it will return to its original state.
Aside from thickening, no harm is done to CBD oil when stored in a refrigerator.
How long does CBD oil last once open?
After opening it, it can be left for six months if you store it in a cool and dark place. A 23°C temperature can preserve it longer and keep it fresh for use.
Storing CBD oil when traveling
Keep it away from sunlight and heat. If you travel by car, do not keep it in the car for too long because it will heat up. You can also wrap your CBD oil with paper or foil when traveling.
If you are traveling by flight, check with the state's laws, as some states do not permit the use of cannabinoids.
FAQ
How long does CBD oil last?
The length of time that CBD oil lasts depends on several factors. One of the most important factors is the quality of the oil. High-quality CBD oil will typically last longer than low-quality oil.
Additionally, the method of extraction, the storage conditions, and the type of bottle the oil is stored in can all affect the shelf life of the oil. In general, CBD oil should last at least a year if stored properly.
–
How should I store my CBD oil?
It's important to store CBD oil properly to preserve its quality and potency. You should store your CBD oil in a cool, dark place away from heat, light, and humidity.
You can store your oil at room temperature, but if you live in a hot, humid climate, you may want to store your oil in the refrigerator.
If you do store your oil in the refrigerator, just make sure it doesn't freeze, as freezing can cause your CBD oil to thicken and become difficult to use.
–
Should I refrigerate my CBD oil?
Refrigerating your CBD oil can help to extend its shelf life, especially if you live in a hot, humid climate. However, it's important to note that refrigerating your oil can cause it to thicken, which can make it difficult to use.
If you do decide to refrigerate your oil, make sure to let it come to room temperature before using it.
–
How can I protect my CBD oil from light?
Light can cause CBD oil to degrade and lose its potency, so it's important to store your oil in a cool, dark place away from light.
You can also purchase amber or dark-colored bottles to help protect your oil from light.
–
Can I use expired CBD oil?
It's not recommended to use expired CBD oil, as it may have lost its potency and could cause adverse side effects. It's best to dispose of any expired CBD oil and replace it with a new bottle.