CBD is short for cannabidiol, one of the many active compounds found in cannabis. Unlike THC, CBD has no psychoactive properties, meaning it will not get you high.
CBG is short for cannabigerol. Along the lines of CBD, it is non-psychoactive and is often used for its medicinal properties. Both CBD and CBG work by interacting with the body's endocannabinoid system, which is responsible for regulating various essential functions.
Some potential benefits of CBD and CBG include relief from pain, anxiety, and inflammation. Both cannabinoids have been shown to have neuroprotective and anti-cancer properties. Supposing you're looking for a natural way to boost your health, CBD and CBG may be worth considering.
What are CBD and CBG, and what do they do?
CBD and CBG are non-intoxicating, meaning they don't produce the "high" associated with THC. CBD is thought to have various therapeutic benefits, including reducing anxiety and pain perception.
CBG is a less well-studied cannabinoid, but preliminary research suggests it may have neuroprotective and anti-inflammatory properties. Both CBD and CBG are available in various forms, including oils, tinctures, capsules, and topicals.
The differences between CBD and CBG
The cannabis plant has been used for centuries for its medicinal properties. CBD and CBG are two of the most well-known cannabinoids. These two, though, have the following differences.
Differences in how CBD and CBG are derived
While CBD can be derived from either marijuana or hemp, CBG can only be extracted from hemp.
CBG is a precursor to other cannabinoids like THC and CBD, meaning that it breaks down into these compounds as the plant matures. As a result, CBG is present in very small quantities in most cannabis strains.
CBD products are typically more accessible and less expensive than CBG products.
Differences in their effect on the body
Another key difference between CBD and CBG is their effects on the body. CBD is known for its calming properties, while CBG is more stimulating.
CBD binds to receptors in the brain that regulate mood and stress, while CBG binds to those affecting appetite and energy levels.
Also, CBD is often used to treat conditions like anxiety and depression, while CBG is more commonly used to improve appetite and energy levels.
The difference in the benefits of CBD and CBG
Cannabinoids have similar uses in treating health problems, as they both reduce pain sensations in the brain. CBD and CBG offer a variety of potential benefits, but CBD may be more effective in managing certain conditions. It is known to help with anxiety, and pain, while CBG is said to be effective against bacteria and cancer cells.
Unlike CBD, CBG has shown promise in alleviating certain medical conditions, such as glaucoma and inflammatory bowel disease. CBG has been shown to promote neurogenesis, which is the growth of new neurons in the brain. More research is needed to understand the potential medical benefits of CBG fully.
CBG oil has been used to treat conditions such as:
Psoriasis;
Acne;
Eczema;
Seizures;
Glaucoma;
Huntington's disease.
Prescription forms of CBD are used for epilepsy and muscle disorder called dystonia, Parkinson's disease, and Crohn's disease.
Although CBG is more effective than CBD in treating migraines and reducing muscle soreness, CBD may be preferable in reducing inflammation because it is less psychoactive than CBG.
Difference between CBD and CBG side effects
Regarding side effects, CBD is generally well-tolerated, but some people may experience gastrointestinal upset or drowsiness. CBG also combines well with the body, but can cause dry mouth or dizziness in some people.
Studies have shown that CBD is more potent than cannabigerol (CBG), the other major cannabinoid found in cannabis. CBD is a terpene phenol that has attracted great scientific interest due to its medicinal properties.
The compound has anticonvulsant, antipsychotic, neuroprotective, antidepressant, and anxiolytic effects. The neuroprotective activity appears to be related to its excellent anti-inflammatory and antioxidant properties.
Similarities between CBD and CBG
CBD and CBG interact with the endocannabinoid system to produce various effects. They share many potential health benefits, including reducing inflammation, relieving pain, and promoting relaxation. CBD and CBG are non-intoxicating, meaning they won't make you feel high.
CBD and CBG are both derivatives of the cannabis plant, so more cannabinoids will likely be discovered in the future that offer additional health benefits. For now, though, CBD and CBG are a great place to start if you're interested in exploring the potential health benefits of cannabis.
What scientific research has been conducted on CBD and CBG so far?
Whatever is known about these two cannabinoids is extremely promising. A recent study showed that CBD can help to protect the brain from cell damage, while another study found that CBG may be effective in treating colon cancer.
CBG is effective against MRSA, a type of drug-resistant bacteria. It's also being studied as a possible treatment for the exact purpose of Huntington's disease. With more research, CBD and CBG will likely be used to treat an even wider range of conditions in the future.
Studies on CBG have been limited because it is present in such small quantities in most cannabis strains. With the rise of the selective breeding of cannabis plants to increase the concentration of desired cannabinoids – it may only be a matter of time before we see more strains with high levels of CBG.
As more research is conducted on CBD and CBG, we will uncover more potential health benefits associated with these cannabinoids.
Factors to consider before using CBD and CBG
Knowing that CBD and CBG products come in many different forms is crucial. CBD can be found in oil form, as well as in edibles, topical products, and more. CBG can be found in similar products, but it's also available in flower form for the exact purpose of those who want to smoke or vape it.
So if you're considering using CBD or CBG, you should consider your intended use for the CBD and CBG products. Research and choose a product that's right for you. Consult with your doctor before starting any new supplement regimen.
The risks associated with using CBD or CBG products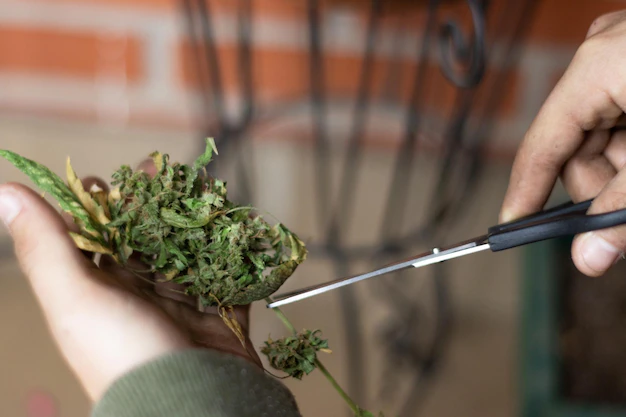 The FDA does not regulate CBD and CBG products. It's best to do your research before purchasing any product. Make sure to look for third-party tested products sourced from reputable companies.
CBDs most common side effect is drowsiness. Although most people find that the effects of CBDs are relaxing and calming, some may experience drowsiness. This is usually mild and can generally be managed by taking regular daily breaks and drinking plenty of water.
A dry mouth is a common side effect of CBG and can be caused by several factors, including decreased saliva production, inflammation of the mouth and throat, and low levels of salt in the blood. CBG can also cause an upset stomach.
While CBD and CBG products are generally safe for most people, it's essential to be aware of the potential risks before using them.
Conclusion
CBD and CBG are cannabinoids, but have different effects on the body. CBD is known for its anti-inflammatory and analgesic properties, while CBG is an effective treatment for glaucoma.
Both cannabinoids seem to have the potential as treatments for cancer. It's essential to research before you buy CBD or CBG products to ensure you're getting the right one for your needs.